750 Educators Strong and Growing
Our members' schools with in the NYC region
The data below shows the effectiveness of the teaching methods learned in our summer Modeling Instruction(TM) workshops
We've inspired the formation of other STEMteacher organizations
We have conducted over 120 excellent STEM teacher workshops
(June 2011 - March 2017).
In 2015 we started offering PD opportunities at the middle school level to address the needs of teachers who teach this instrumental age group.
In 2017 we expanded further to include the elementary school level with financial support from 100kin10.
Due to demand and growth our budget continues to rise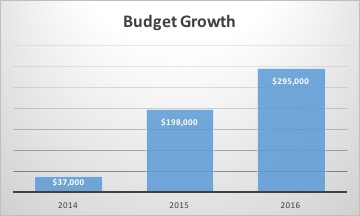 2015 - 2017: We have held Leadership Development Workshops in collaboration with American Modeling Teachers Association for over 55 hand-picked master-teachers from across the country to address the national shortage of qualified Modeling Workshop leaders.
Modeling Instruction is at the root of STEMteachersNYC workshops. The teaching methodology (Modeling Instruction) is closely related to NGSS. It engages students in experimentation, data collection and analysis through a set of structured "paradigm" experiments, asks them to represent their understanding using whiteboards, and then deploys the resulting model in analyzing related phenomena.
Fostered development of and continue to guide sibling STEMteacher organizations in Phoenix AZ, Dallas TX, and Bridgeport CT.