.button-594e57aa4bc87 { margin-bottom: 15px; margin-top: px; min-width: 0px !important; } .button-594e57aa4bc87 { background-color:#d83131; } .mk-button.button-594e57aa4bc87.flat-dimension:hover { background-color: !important; }
Problem Based Learning in Mathematics workshop
Led by: Manjula Nair and Pat Higgiston
Problem Based Learning (PBL) in Math – we know it's a best practice, but it can be a challenging task to take on especially when teachers  already have so much on their plate.  This workshop will highlight and simplify multiple ways to incorporate more problem based learning in your math class. Participants will engage in problem solving and small group discussion in student-mode to experience this method from the student point of view.  All the while, the instructors will model questioning techniques that encourage students to share ideas and build meaningful connections.

A segment of the workshop will also be spent in teacher mode to provide participants time to look at a variety of resources for PBL including curricula from Phillips Exeter Academy, The Park School of Baltimore, and lessons from the Mathematics Assessment Resource Service.  This will be followed by a discussion on how to choose problems that are engaging, and can be successfully implemented to foster authentic learning of key mathematical concepts and skills. If time allows, participants will learn how Standards Based Grading supports PBL and encourages a growth mindset in students, teachers, and families.
Pizza lunch for all at 1 pm!
Note: Please sign up for ONLY 1 workshop on March 5th NOT BOTH.  As these two workshops are both 3 hours and run simultaneously from 10am to 1pm in separate rooms at Teachers College.
WHITEBOARDS & T-SHIRTS
You can buy a:
STEMteachersNYC T-shirt for $10 (S, M, L, XL, XXL, some sizes limited availability)
Whiteboards: 6 Whiteboards in a bundle for $30, or single boards for $5 each (unbundled) at the workshop
Cash and carry
You MUST have cash in the right amount; we can't give change.
PHOTOGRAPHS AND VIDEO RECORDINGS.
We take photographs and record video of our workshops in order to publicize a positive image of science teaching, and of STEMteachersNYC – a recognized 501(c)(3) non-profit organization. If you register, you are agreeing to be photographed and to have your voice and image video-recorded. You are also agreeing to relinquish all your rights to the photographs and video recordings.
If you do not wish to be photographed or video-recorded, you must inform us when you check in at the beginning of the workshop. We will take one photograph of your face so that we can erase your image if we happen to catch it by chance during the workshop, and we will do our best to avoid you. We would also appreciate your cooperation in positioning yourself at the edge of the group so as to help us avoid you.
To join STEMteachersNYC, fill out survey: <tinyurl.com/modelingsurvey>
(Members find out about workshops first and can sign up before others.)
=================
FAQs
Is there a fee to attend this workshop?
Yes.  There is a $19.99 attendance fee.
For weekend workshops after January 1, 2017 the ticket price has increased from $16.29 ($15 plus $1.29 Eventbrite service fee) to a flat $19.99. To hold the fee below $20, we will now pay the Eventbrite service fee.
This small increase will help us move toward our goal of making STEMteachersNYC a fully sustainable organization. We appreciate your understanding and support and look forward to seeing you this coming 2017 season.
Is STEMteachersNYC an approved NYC DOE Vendor?
Yes. Here is the Vendor #STE-068881
Is there a special pricing for TC students for this workshop?
Yes. TC students recieve a 50% discount on STEMtNYC workshops. To receive your discount code, please send an email to STEMteachersNYC Registrar (Registration@STEMteachersNYC.org). You will be asked to present a current TC student card at the door on the day of the workshop.
Where can I contact the organizer with any questions?
Questions about registration and payments for this event should be addressed to STEMteachersNYC Registrar (Registration@STEMteachersNYC.org).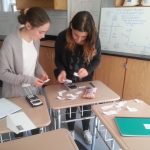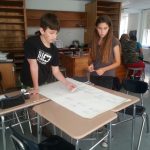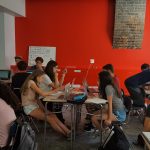 .button-594e57aa51f96 { margin-bottom: 15px; margin-top: px; min-width: 0px !important; } .button-594e57aa51f96 { background-color:#d83131; } .mk-button.button-594e57aa51f96.flat-dimension:hover { background-color: !important; }