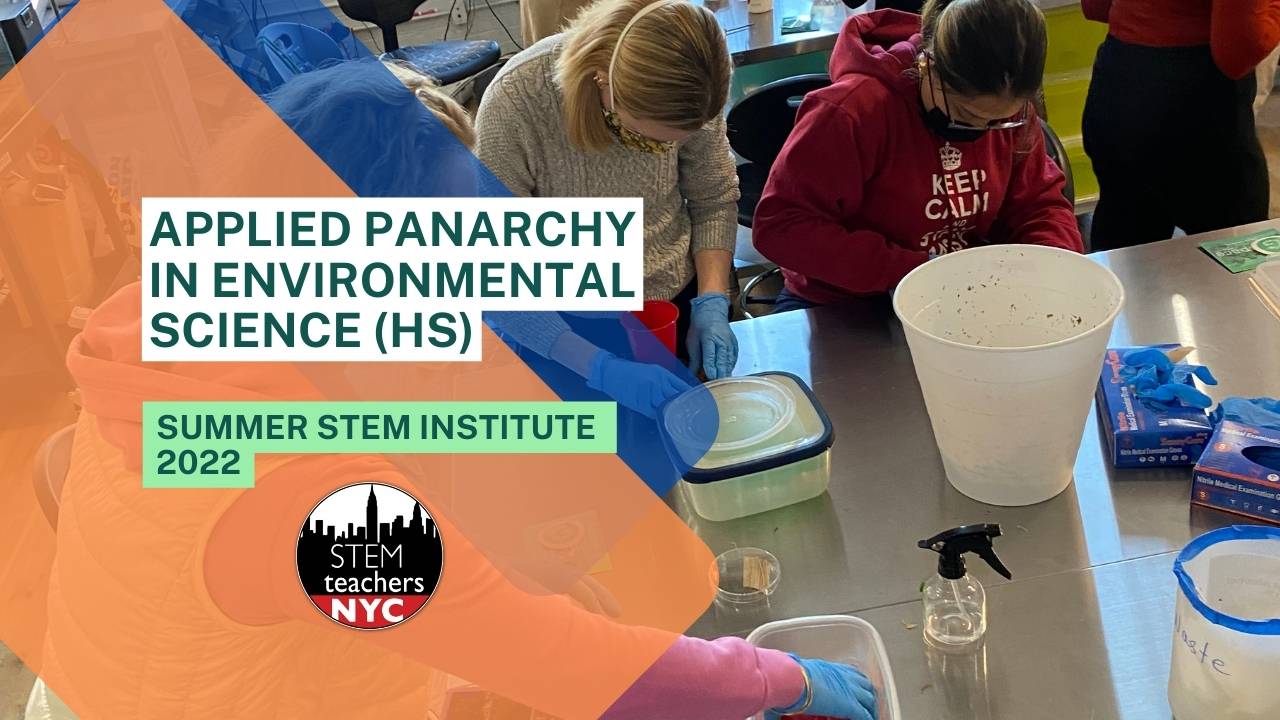 Leaders: Glen Stuart
Dates: July 11-15, 2022 (9:00-3:00pm EDT, via Zoom)
About the Workshop
The Applied Panarchy in Environmental Science (HS) workshop will explore active learning strategies for deepening understanding of crucial concepts in environmental and sustainability science and help effectively implement a student-centered and NGSS aligned approach to science education.
Get to know Glen
Participants will engage in thought-provoking, pertinent experiments, and activities that you can utilize in your own classroom. We will spend time observing instruction from the point of view of a student ("student-mode"), and learn strategies to incorporate in their own classroom using the claim, evidence, reasoning (CER) framework, Social Ecological Systems (SES), transdisciplinary thinking, and panarchy as tools to probe student preconceptions. Periodically, participants will switch to "teacher-mode", to practice Socratic questioning techniques, analyze readings, and discuss the pedagogical rationale for all aspects of active learning and modeling in Environmental Science. We'll also discuss the use of "Reflective Checklists" as a way of promoting student reflection throughout a unit.
---
Register Today
---
STEMteachersNYC delivers professional development workshops for teachers, by teachers, about teaching, since 2011. All workshops over 2hrs offer CTLE. CUNY Pre-service teachers may attend for free; Brooklyn College Pre-service teachers receive Field Site hours. Please reach out if your school requires an invoice. We are an NYCDOE MTAC Vendor.