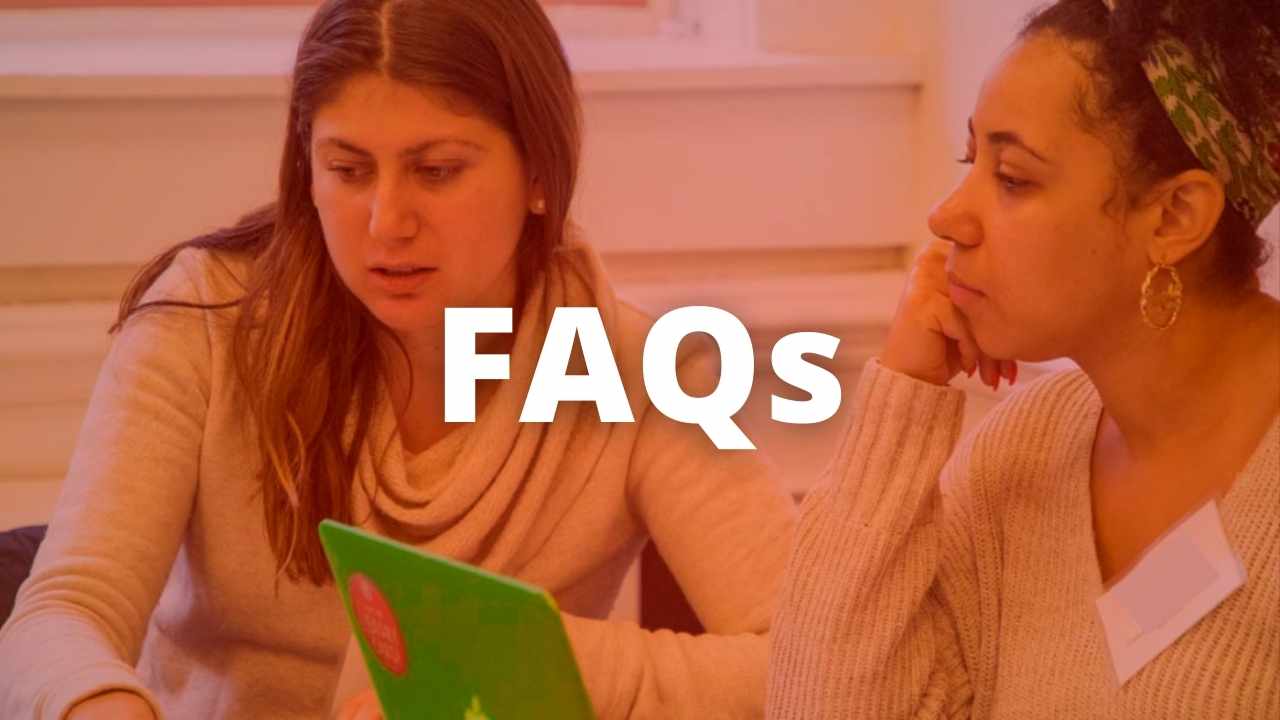 STEMteachersNYC delivers professional development workshops for teachers, but teachers, about teaching, since 2011. STEMteachersNYC workshops and events take place virtually and in-person. Please check individual workshop listing for specifics. Hybrid option may be available.
STEMteachersNYC will abide by the Covid protocols of the partner location of any in-person workshops. Necessary details will be provided as needed to workshop participants in advance of the workshop start.
Is STEMteachersNYC an approved NYC DOE CTLE Vendor?
Yes. STEMteachersNYC is a Continuing Teacher and Leader Education (CTLE) vendor for the New York City Department of Education (#STE-068881). New York State Teachers will receive a CTLE certificate at the end of the workshop. (CTLE ID # 23385). All workshops over 2hrs offer CTLE. Please reach out if your school requires an invoice. We are an NYCDOE MTAC Vendor (#QR033BA, Solicitation #R1253).
CUNY Pre-service teachers may attend for free; Brooklyn College Pre-service teachers receive Field Site hours.
Schedule and Locations
During the school year, weekend workshop sessions generally run from 10:00 am to 1:00 pm on Saturday or Sunday. In the summer, workshops generally run 9:00 am to 3:00 pm, Monday through Friday.
In-person workshops: A majority of workshops take place at partner locations around the city. Some examples include Brooklyn College, the DNA Learning Center (CityTech), Cornell Tech, and
Virtual workshops: All STEMteachersNYC virtual workshops (or hybrid options) will take place over one of our Zoom accounts. Calendar invitations with Zoom meeting links are sent in advance of the workshop, as well as via email, to all participants.
PO & INVOICING REQUESTS
Is there a fee to attend workshops and events?
Varies by workshop. The fee will be identified within the listing for each event or workshop. A majority of our programs can be found via our EventBrite platform.
School Purchase Orders and Invoices for Teachers
Teachers! Ask your school to pay for your ticket!
Principals! Purchase a pack of tickets for your teachers!
Teams of two or more teachers attending the same workshop (school year or summer) receive a 10% discount!
Teachers! Ask your school to pay for your ticket! All the school needs to do is send us a Purchase Order (PO). Fill out our PO/Invoice Request Form we will prepare you an invoice for you to submit to your school/district. Or just copy and paste the information above and let them know the workshop you want to attend. Don't be afraid to ask. There's always a chance the money will be available and they'll say yes, but if you don't ask, there's no chance at all.
Districts/Schools, to request an invoice for a STEMteachersNYC Workshop, please fill out this quick PO/Invoice Request Form. This is a required step in order to process your request. Any questions regarding the PO process please contact [email protected]
Step 1: Please fill out the PO/Invoice Request Form with the required information: Your contact information (email/phone), School name and address, contact information of an administrator (email/phone) and details on what workshop you would like to attend, or how many tickets you would like to include in a pack.
Step 2: STEMteachersNYC will send an invoice to the person indicated in the invoice request form, and cc- you.
Step 3: Your school initiates a Purchase Order and that Purchase Order is generated and returned to us. Please send Purchase Orders (POs) to our Billing Office –
Via Email: [email protected]
OR Via US Mail: STEMteachersNYC – Billing Office 245 West 107th Street, Suite 10B New York, NY 10025.
Step 4: Once a completed Purchase Order is received, STEMteachersNYC will email you a registration code and any further instructions for how to sign up for the workshop.
Does your school need to be convinced to pay for your ticket? We have a template letter for requesting financial support to explain the value of our workshops in detail and to help you convince your school that paying for your ticket is a good investment. Don't be afraid to ask. There's always a chance the money will be available and they'll say yes, but if you don't ask, there's no chance at all.
STUDENT PRICING
Is there special pricing for Pre-Service teachers/students?
Yes. CUNY students enrolled in education programs can attend a workshop for half price, or in some cases for FREE! All workshops and events for which students can attend free display a free "Pre-Service Student" ticket within the event listing. Once you have registered you will be asked to email a current student ID number and/or photo in advance of the workshop.
Students may register for Summer STEM Institute workshops at a discounted rate.
For more information please contact [email protected].
Can I receive college level credits?
In-service student-teachers will receive CTLE hours.
Pre-service teachers whose college is participating in our "field-site hours" program will receive credit. Please make sure to include your faculty advisor or course professor's name and contact when registering.
Credit may be available for some workshops. Brooklyn College graduate students can register and attend workshops through GSCI 7000 (1 credit).
For more information about either of these, please contact [email protected].
CREDITS, REFUNDS, TRANSFERS
Is the workshop or reservation fee refundable?
It depends, please be sure you are able to attend the workshop prior to registering for it.
If you for some reason can no longer attend and let the Registrar know as soon as possible ([email protected]).
For School Year workshops: Refunds for the balance of the full workshop fee (that is, the full fee minus the reservation fee) must be requested one week or more before the workshop. If the request is made the week prior, you can get credit for a future workshop.
For Summer STEM Institute workshops: Refunds for the balance of the full workshop fee (that is, the full fee minus the reservation fee) must be requested within one (1) week of payment and at least four (4) weeks before the start of the workshop. All such requests must be accompanied by an acceptable, documented explanation. Judgments about acceptability of explanations and documentation, and about whether or not a refund will be issued are at the sole discretion of STEMteachersNYC and are final. Refunds will not include fees charged on the initial payment by Eventbrite, credit cards, and/or banks.
If your school or organization has made the ticket purchase for you, your credit may be transferable to a school or organization colleague.
Is my reservation/ticket transferrable?
Possibly, please contact STEMteachersNYC Registrar ([email protected]) if you need to transfer your reservation to a different person/name, or if you wish to transfer your reservation to a different workshop.
The name on the reservation/ticket doesn't match the attendee. Is that okay?
No, please contact STEMteachersNYC Registrar ([email protected]) to address this and update your reservation information.
RECORDINGS
Photographs, Screenshots and Video Recordings
We take photographs and record our workshops in order to support new workshop leaders and to publicize a positive image of science teaching, and of STEMteachersNYC – a recognized 501(c)(3) non-profit organization. If you register, you are agreeing to be photographed and to have your voice and image recorded. You are also agreeing to relinquish all your rights to the photographs and recordings.
If you do not wish to be photographed or recorded, you must inform us when you check in at the beginning of the workshop, or turn off your camera during a virtual workshop. We will take one photograph of your face so that we can erase your image if we happen to catch it by chance during the workshop, and we will do our best to avoid you. We would also appreciate your cooperation in positioning yourself at the edge of the group (for in person workshops) so as to help us avoid you.
CANCELLATION
What if it's snowing or icy out?
In cases of inclement weather, STEMteachersNYC will notify participants if that partner location has indicated school closings or a severe weather advisory. We will contact registered participants in advance if a workshop will need to be rescheduled – or if it has been moved to Zoom. If you do not hear from us, this means the workshop will proceed as planned.
If STEMteachersNYC cancels an in-person or virtual ticketed workshop or event, you will be refunded the full price of the ticket.
MORE INFORMATION
Where can I contact the organizer with any questions?
Questions about registration for a workshop should be addressed to STEMteachersNYC Registrar ([email protected]).
How do I join STEMteachersNYC?
To join STEMteachersNYC, fill out this survey:
(Members find out about workshops first and can sign up before others.)