---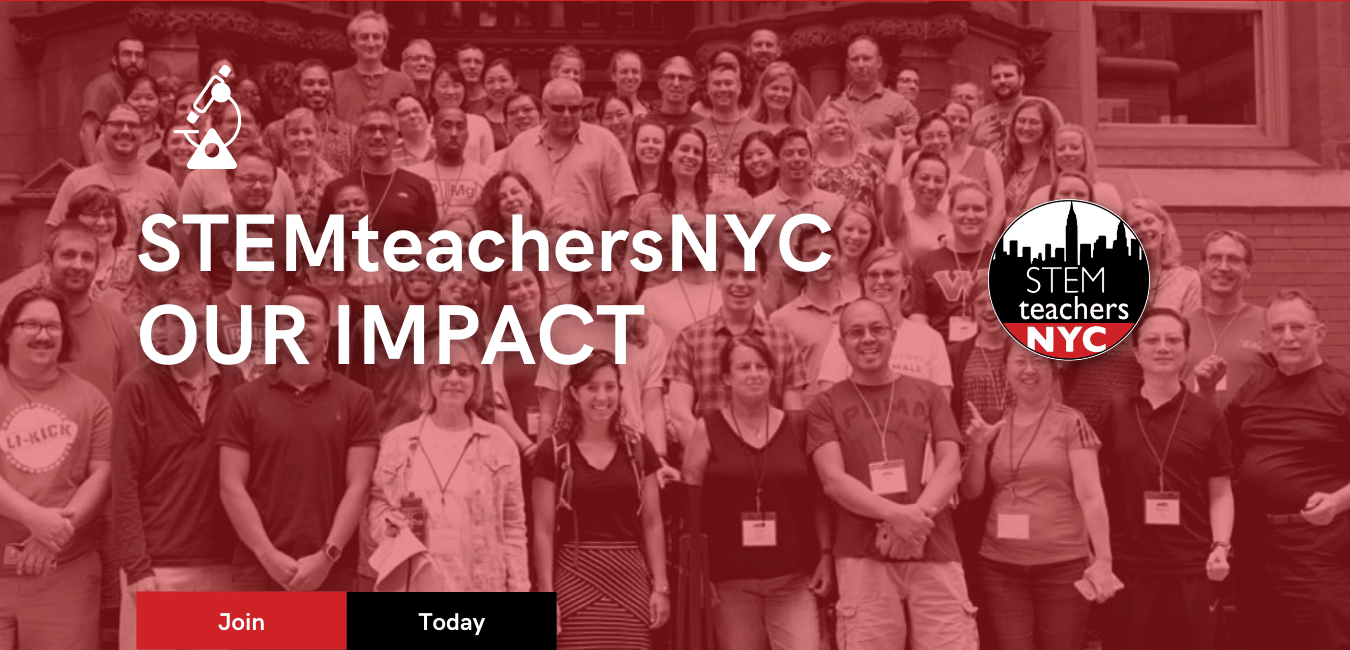 ---
STEMteachersNYC is a teacher-led not for profit organization dedicated to supporting educators of various STEM fields through professional learning opportunities. Our network of STEM teachers (1,500+) continues to grow as we further our engagement with school communities and partners across the country.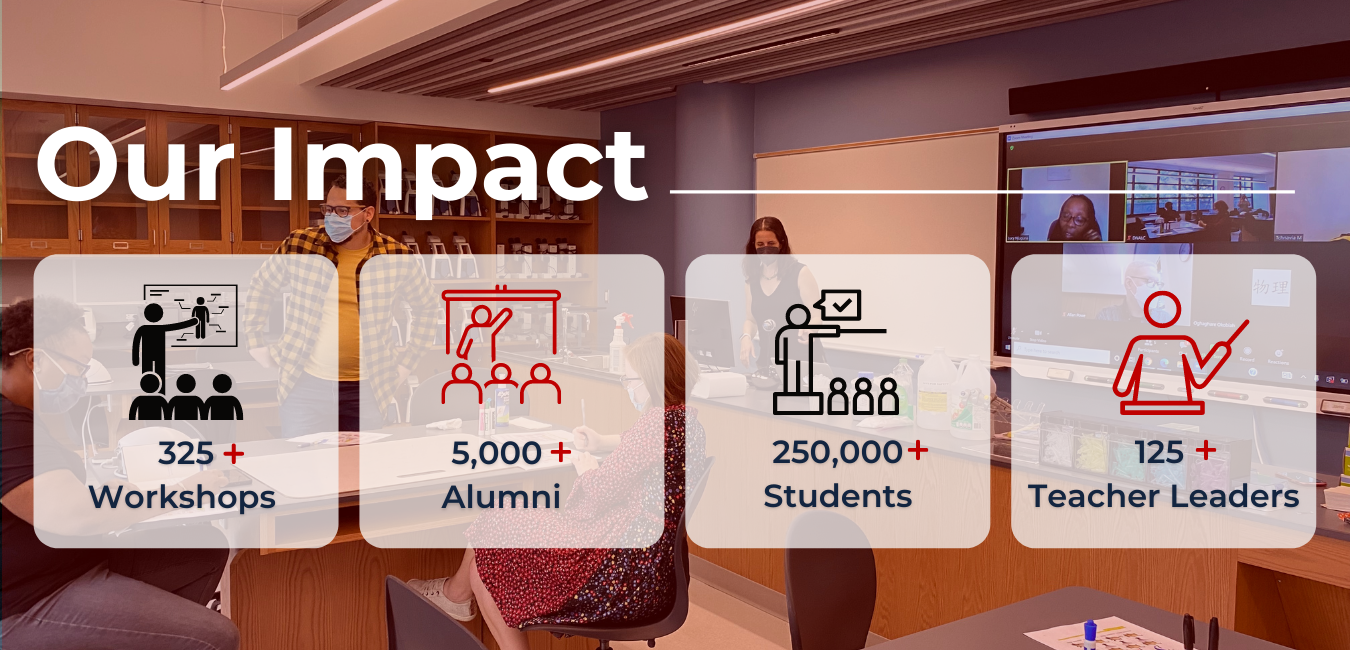 Our Approach: Teacher-Led Professional Learning
STEMteachersNYC was founded in 2011 by a group of physics teachers. Under the leadership of Dr. Fernand Brunschwig, it has grown from an initial group of 25 to more than 1,500 teachers. Program offerings have grown from 8 weekend workshops and a single summer workshop, to 21 weekend workshops and nearly a dozen simultaneous summer workshops. The impact of these workshops is significant. Since 2012, we have presented over 325+ workshops that have attracted over 5000+ teachers to intensive professional development experiences.
---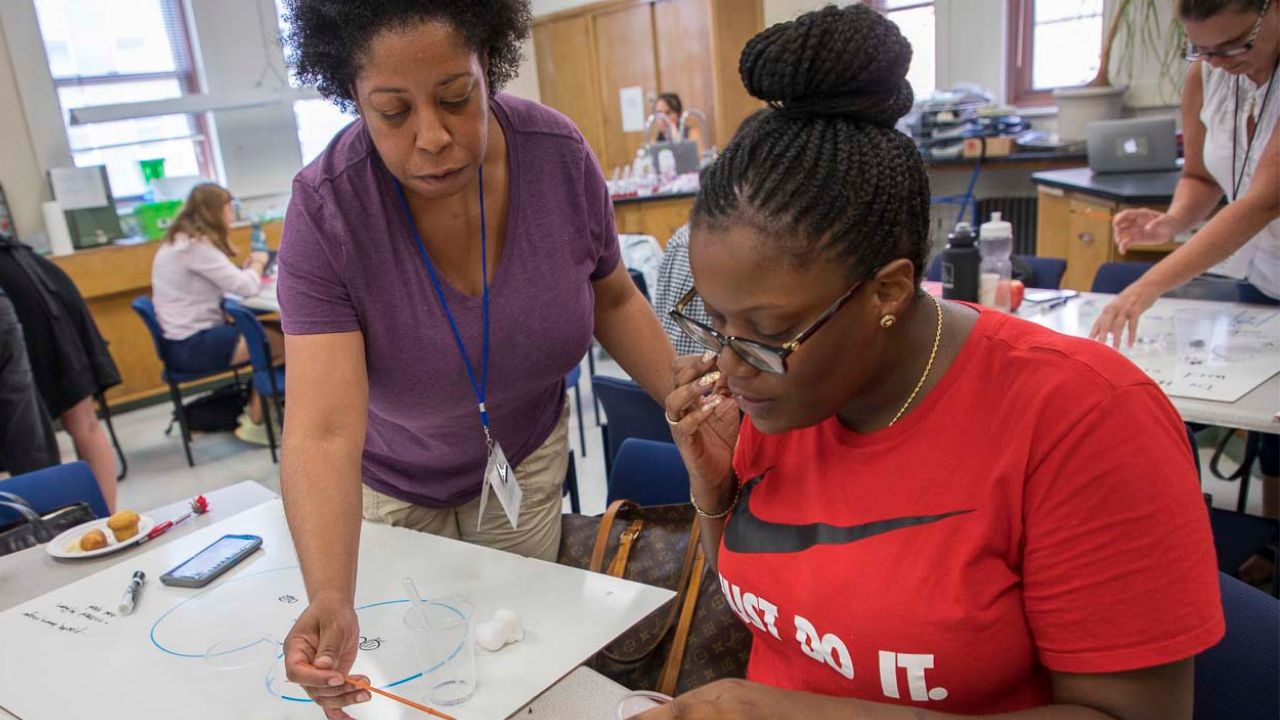 OUR PROGRAMS
WEEKEND STEM WORKSHOPS
Each month we organize STEM workshops inspired by modeling active learning strategies in STEM. All of our workshops are led by active classroom STEM teachers in a variety of subject areas forPK-12 educators. Click here to see upcoming workshops.
SUMMER STEM INSTITUTE
Every summer, hundreds of teachers from across the country join us for intensive professional learning workshops in a variety of STEM areas. These workshops are 3 days – 3 weeks in length, facilitated by master teachers. Click here to see our summer calendar.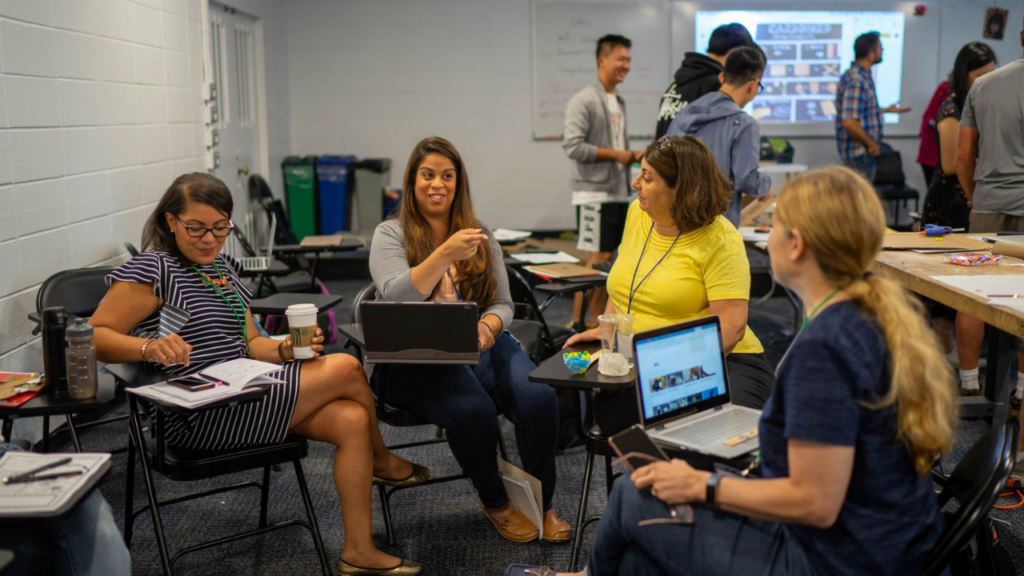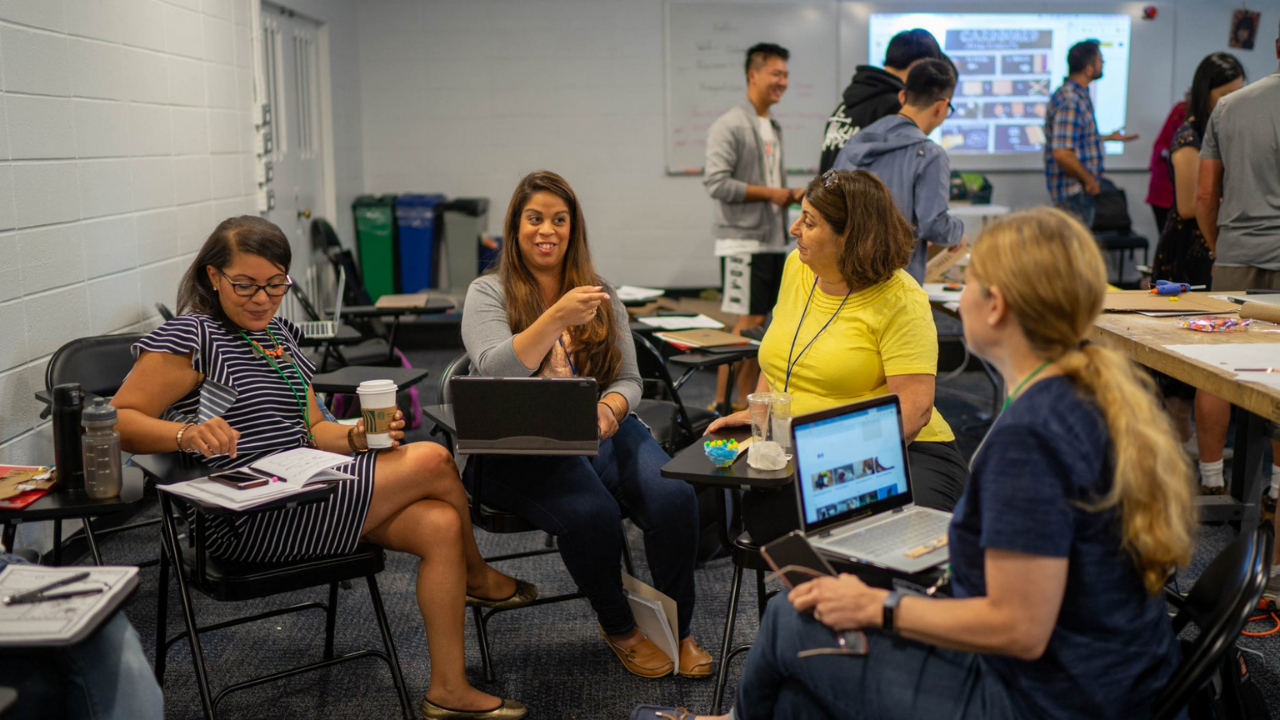 PROFESSIONAL LEARNING COMMUNITY
Our workshops are the foundation of a growing professional learning community of more than 1,500+ teachers that also operates online. Teachers get to know each other initially face-to-face, establishing the trust and confidence that underlies all genuine colleague and mentoring relationships, and building the foundation for a willingness to ask for help and to give it when asked.
---
Impact of our workshops
Each year STEMteachersNYC reaches out to all program alumni to learn about their experiences and the learning that resulted from our workshops. Through surveys, reunions, follow-up workshops, and ongoing communication we hope to share outcomes more widely and continue to improve our workshops.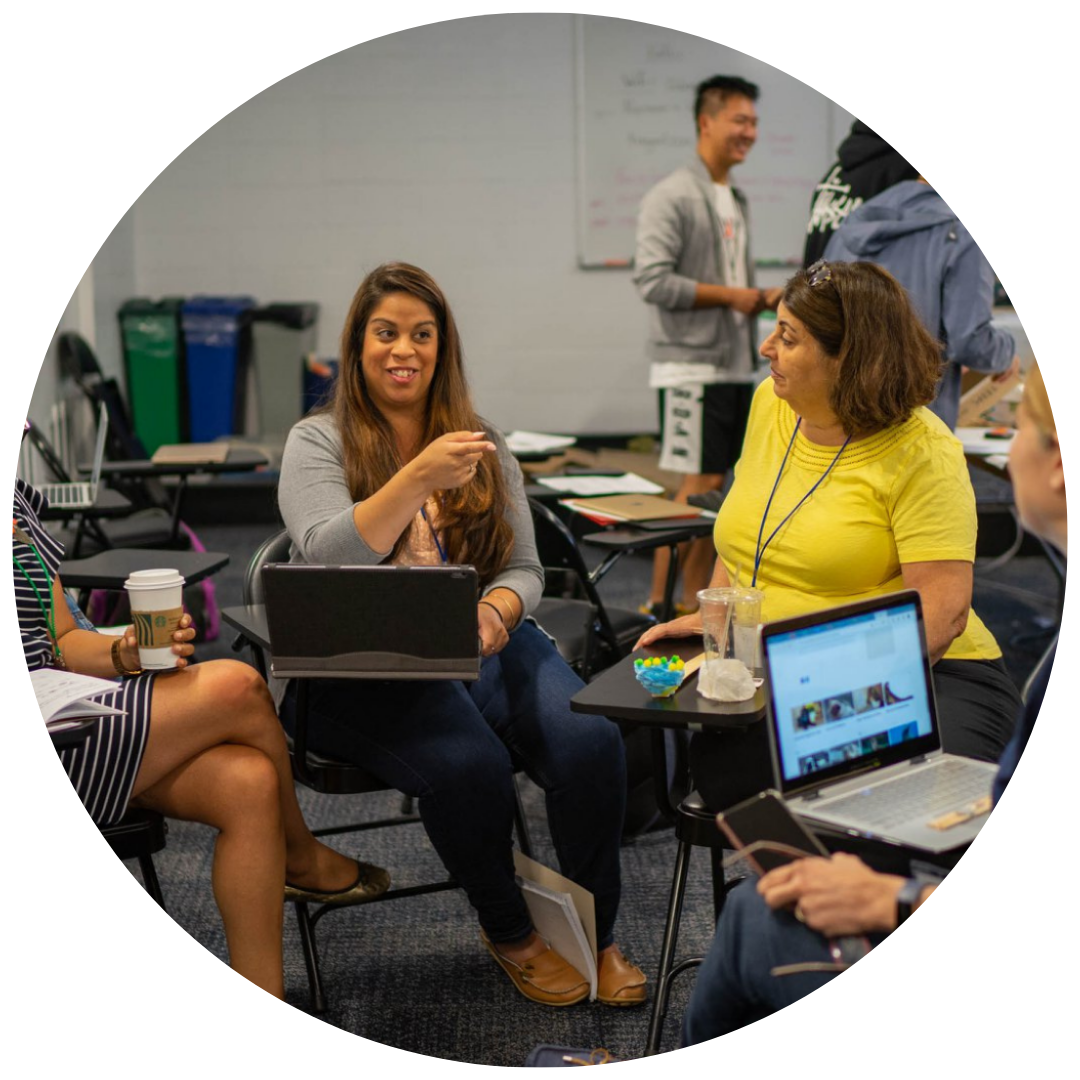 Teachers came away with RELEVANT, STUDENT-CENTERED TEACHING STRATEGIES, CLASSROOM-TESTED, READY-TO-USE RESOURCES, and a variety of STEM-oriented ideas around how to better engage students in STEM classrooms.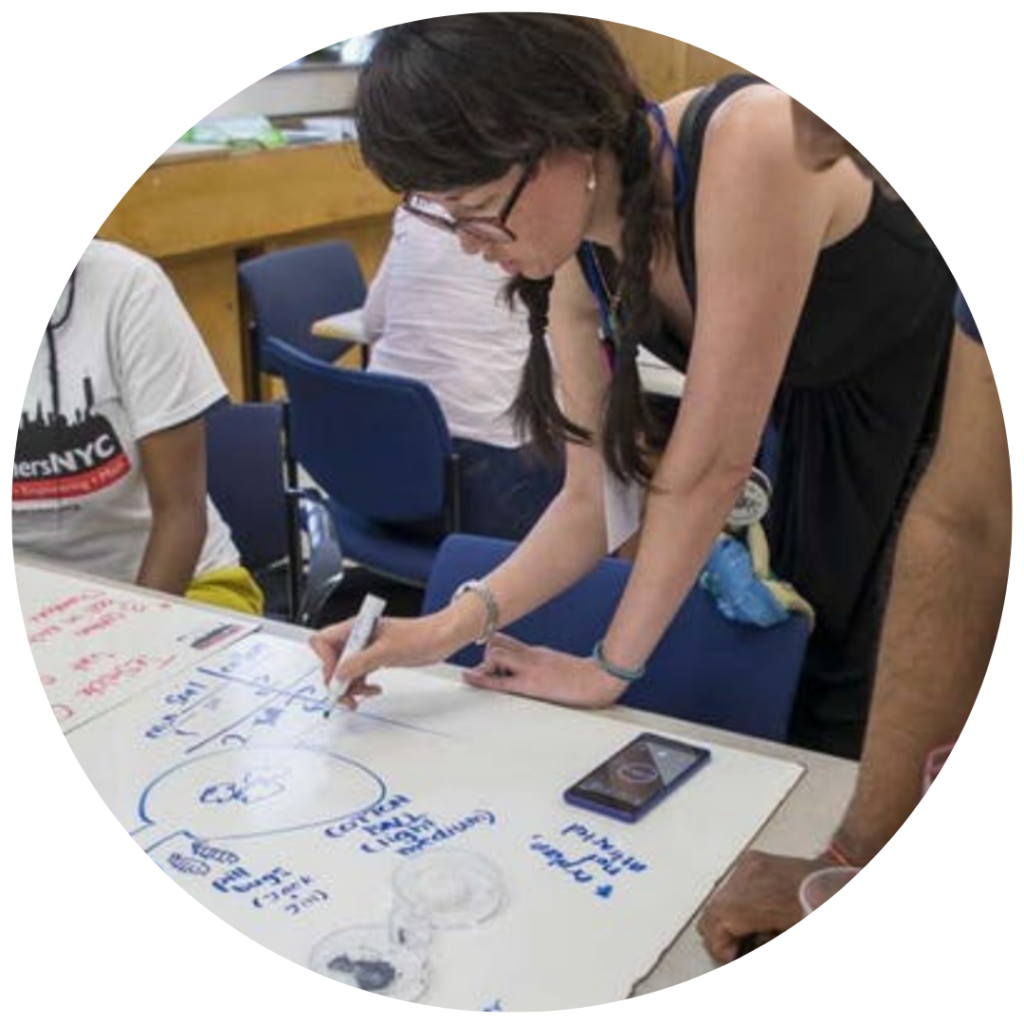 More than 95 percent of teacher respondents agreed that the workshops INCREASED THEIR UNDERSTANDING AND CONFIDENCE in teaching STEM concepts and strategies.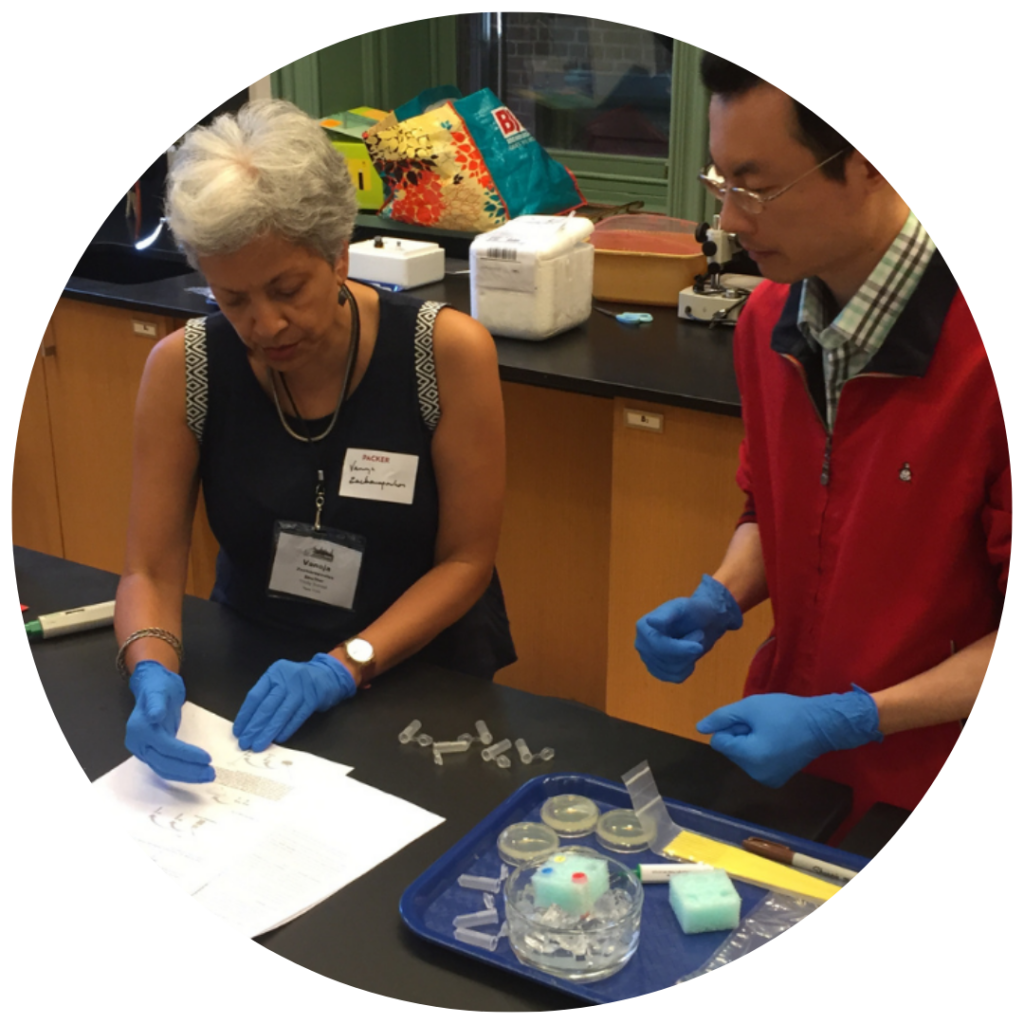 More than 95 percent of teacher respondents agreed that workshop participation will DEEPEN OR IMPROVE THEIR PROFESSIONAL SKILLS as an educator.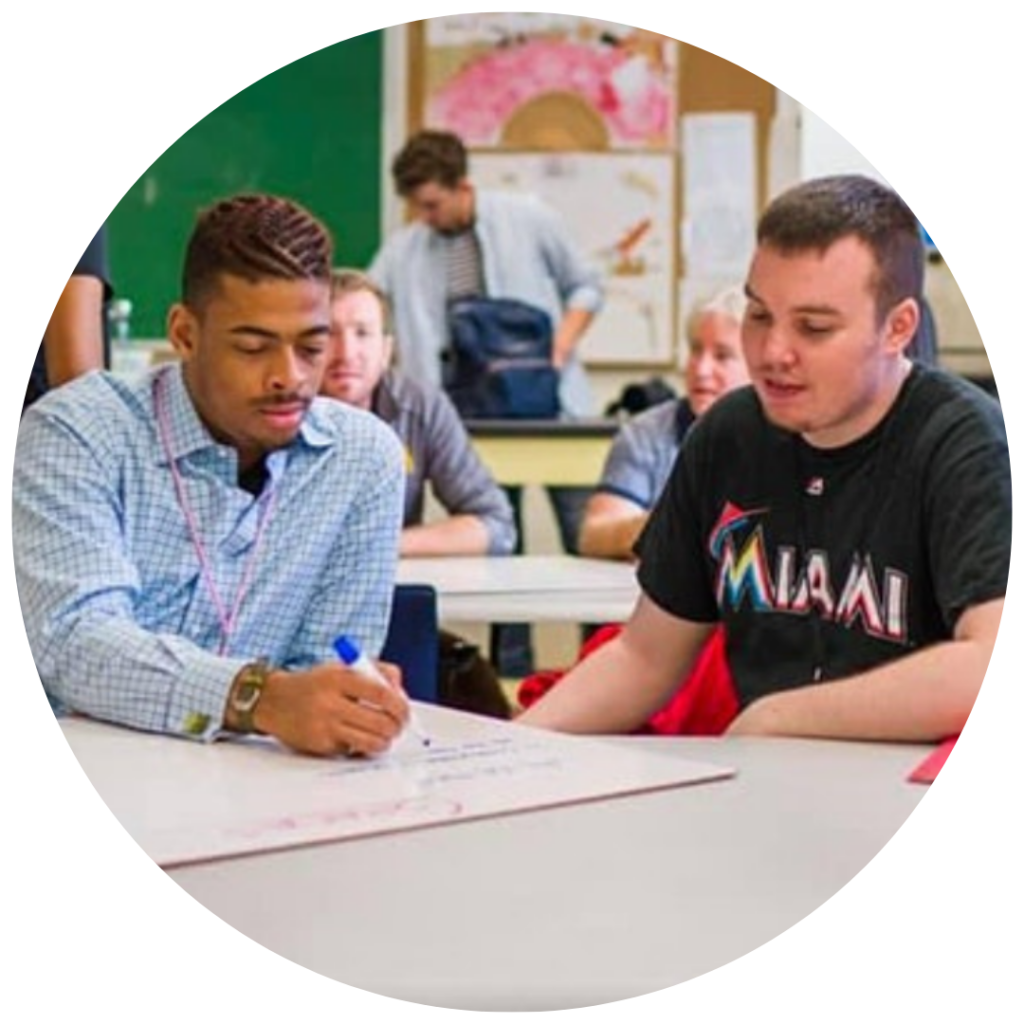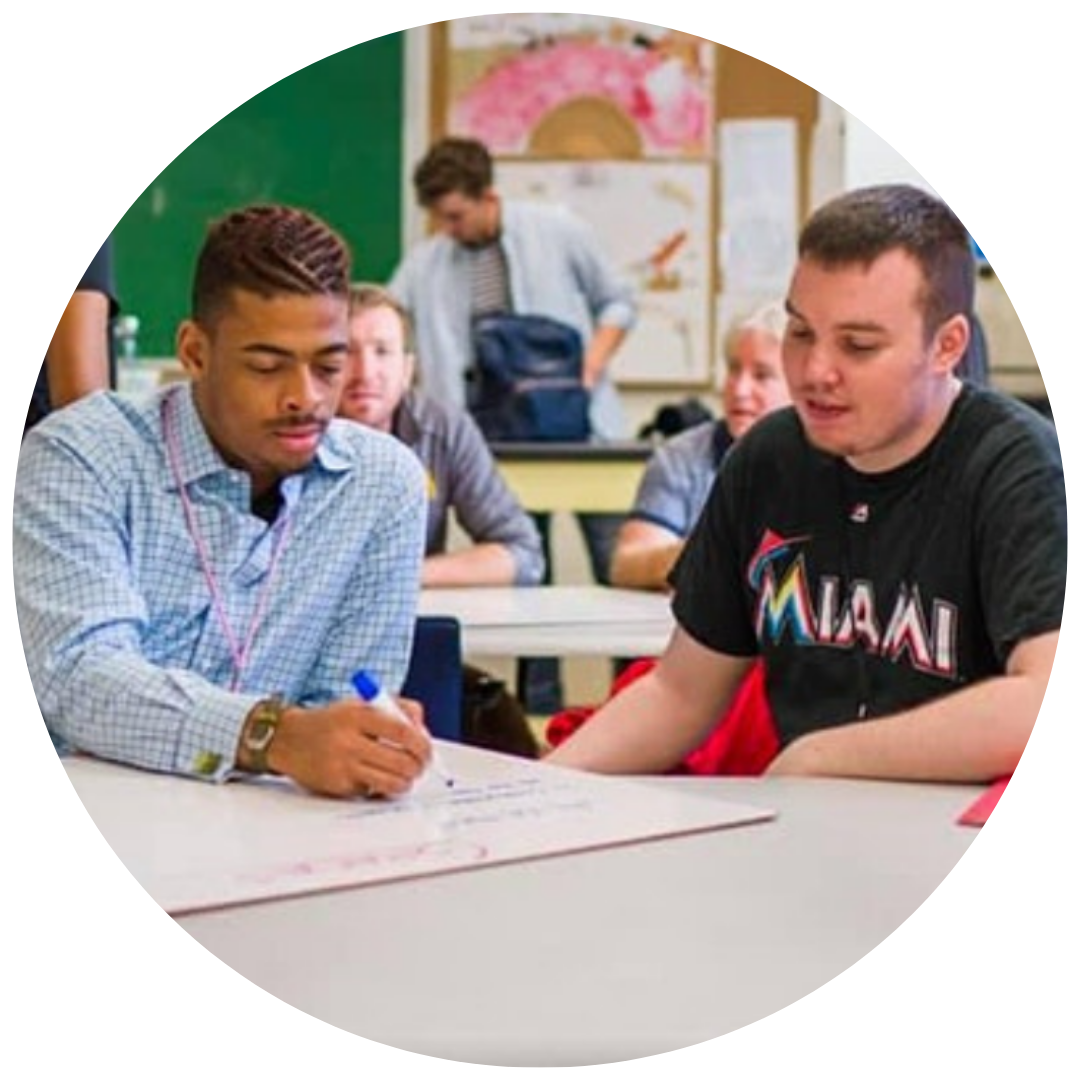 TEACHER LEADERS' EXPERTISE AND EXPERIENCES make STEMteachersNYC workshops meaningful and effective.
---
Defining Success
We define success in three ways:
The extent to which STEM teachers can enact "active engagement" and modeling in learning while in "student mode" in our workshops,
The extent to which teachers can articulate, and/or elicit from others, a deep understanding of active engagement teaching techniques, key STEM concepts, student preconceptions and perspectives, and other pedagogic content knowledge while in "teacher mode" in our workshops,
The extent to which STEM teachers actively participate in our online community in supporting and communicating with colleagues.
---
---
---
Activating Student Learning
In the summer of 2015 we've organized Leadership Development Workshops in collaboration with American Modeling Teachers Association for 27 hand-picked master-teachers, each year, from across the country to address the national shortage of qualified Modeling Workshop leaders.
In 2015 we started offering professional development opportunities in middle school science to address the needs of teachers who teach this instrumental age group.
---
Research on STEM Education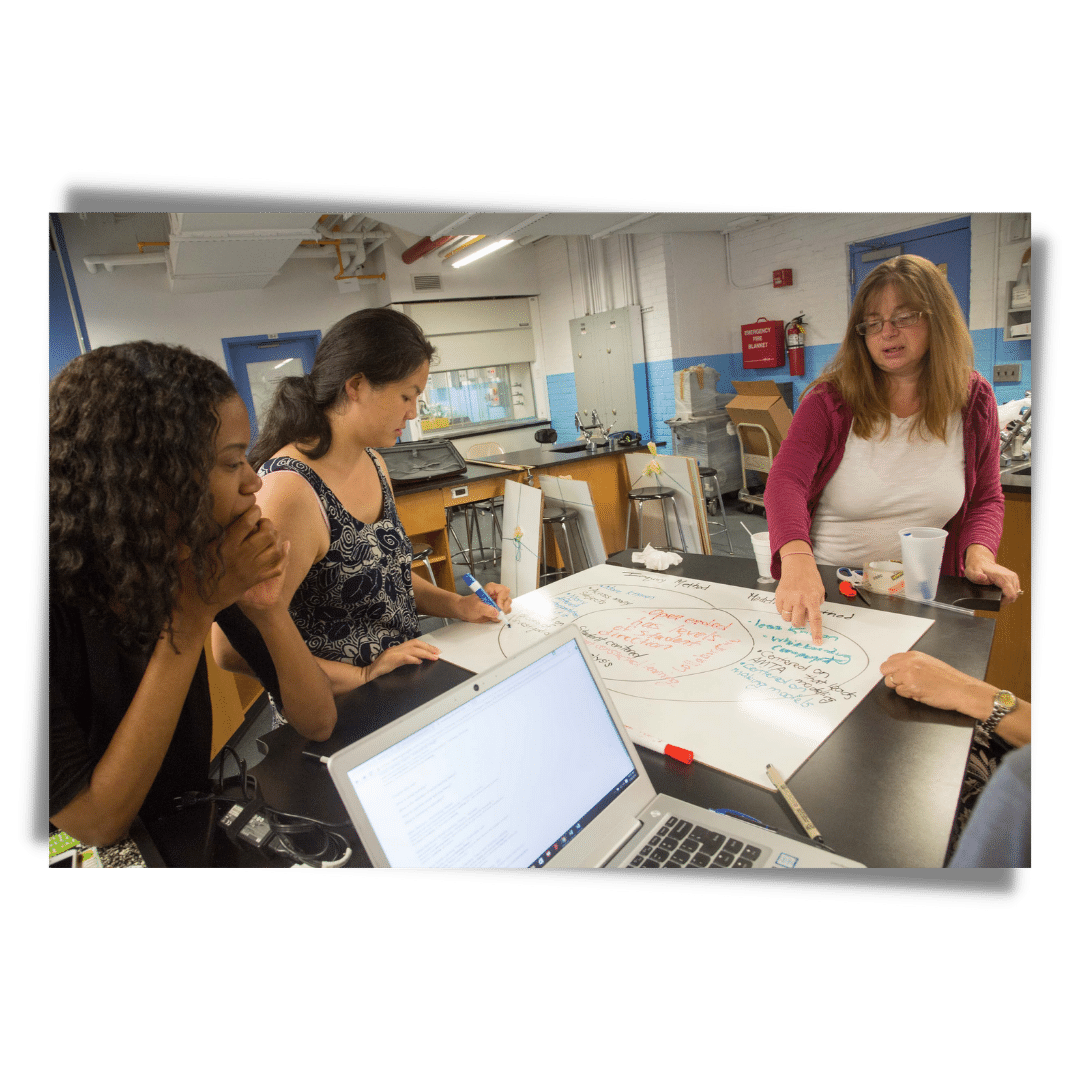 Since 2015, STEMteachersNYC has worked with AMTA fellow Colleen Megowan-Romanowicz on Computational Modeling Physics First (CMPF), a research program exploring how the learning of Bootstrap enhance teachers' skills and identity as Computer Technology (CT) learners and as integrated CT/physics teachers. To learn more about this ongoing research click here.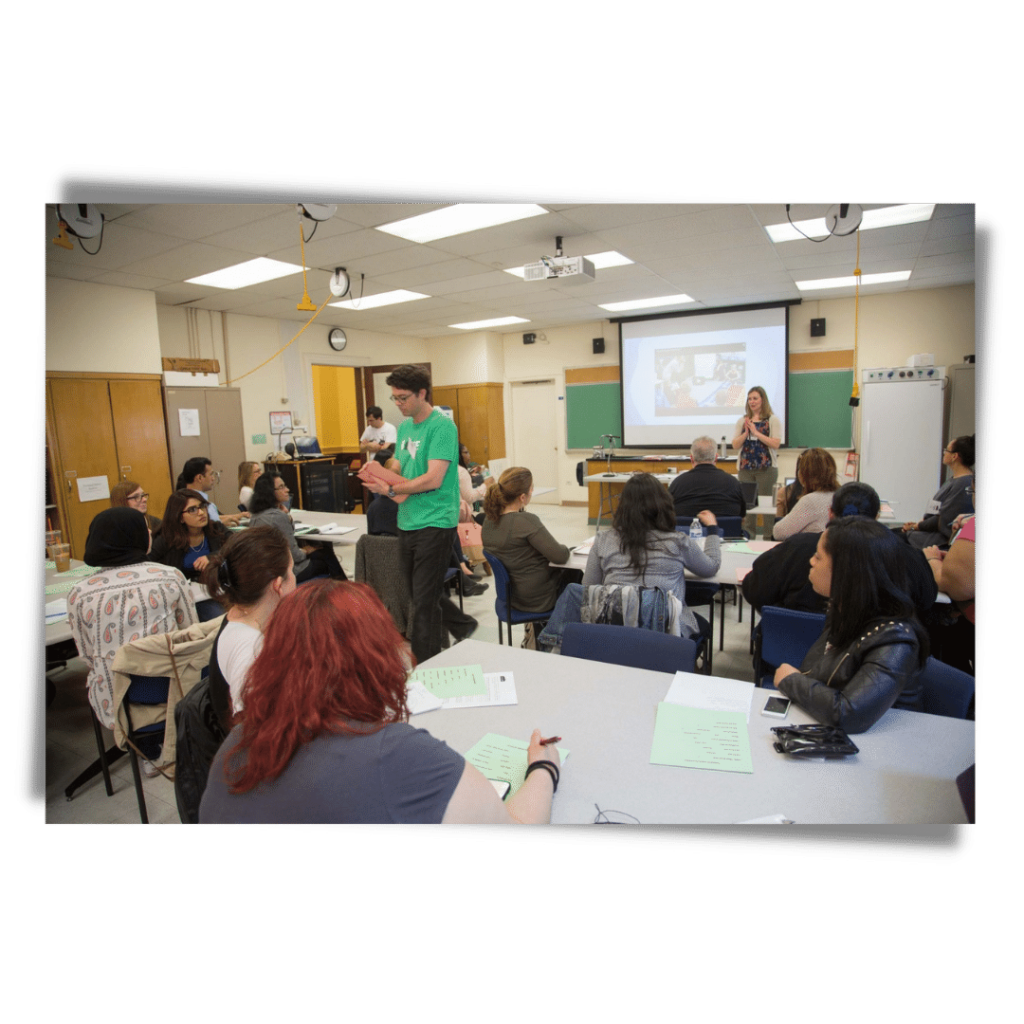 STEMteachersNYC is collaborating with teachers in the Montgomery Township (NJ) school district to create a cadre of K-3 elementary school teachers in the New York Metropolitan Area who are competent and confident teaching science. The program draws from the work of Hammer and Goldberg, which posits that, if elementary teachers bring the techniques they use to teach reading and writing to grade-appropriate science discussions, more science teaching and learning will happen in elementary classrooms. To learn more click here.
---