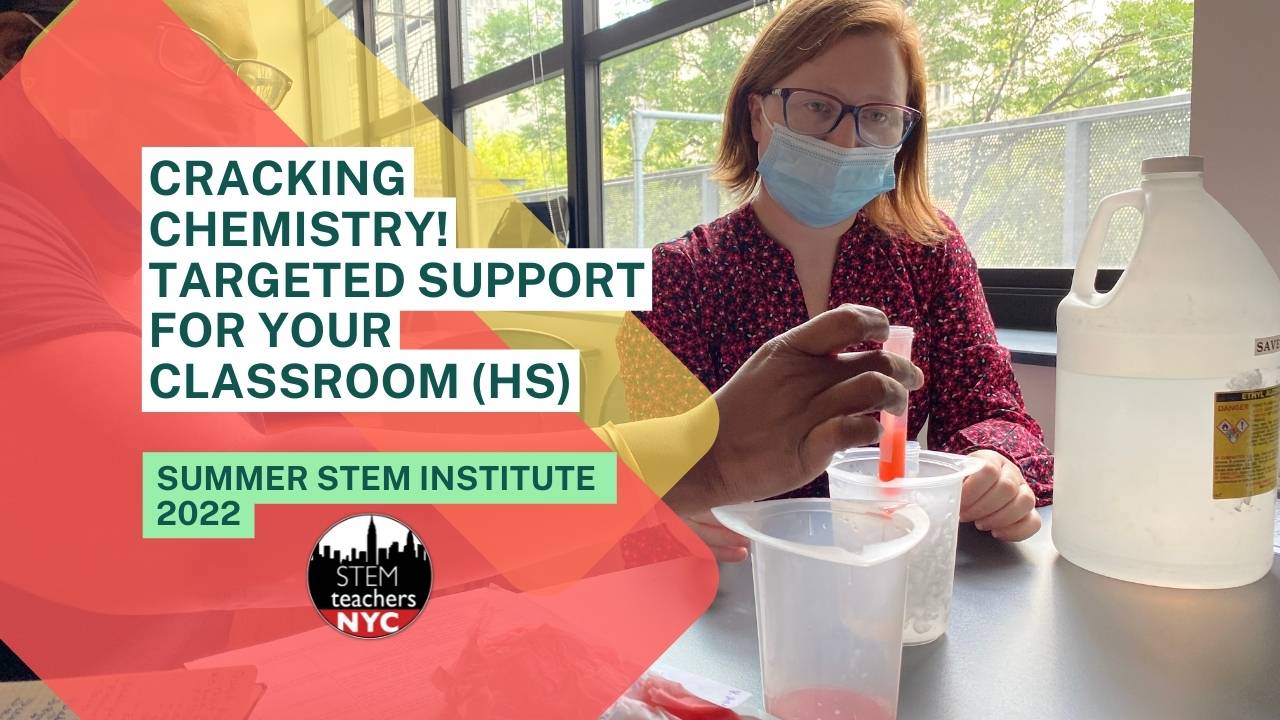 Leaders: Pat Bauer
Dates: July 25, 27 and 29, 2022 (09:00-11:00am EDT, via Zoom)
About the Workshop Series
Ever finish an activity, assessment, worksheet, or lesson plan and think to yourself that you have to remember to tweak it for next year? Are you a seasoned chemistry teacher looking to upgrade a lesson or two? Are you new to teaching chemistry and have questions about lesson and/or unit planning, assessment design or how to refine/adapt a hands-on activity and follow-up questions? This summer, join other like-minded chemistry teachers and a seasoned chemistry teacher to "level-up" your teaching! You will select one or more of your own lessons, worksheets, activities, formative/summative assessments or unit plans and, in a constructive and cooperative environment, refine it to make it work better for you and your students. Start the next school year with a portfolio of effective tools for making the teaching and learning of chemistry more personalized and effective!
---
Purchase Tickets
---
STEMteachersNYC delivers professional development workshops for teachers, by teachers, about teaching, since 2011. All workshops over 2hrs offer CTLE. CUNY Pre-service teachers may attend for free; Brooklyn College Pre-service teachers receive Field Site hours. Please reach out if your school requires an invoice. We are an NYCDOE MTAC Vendor.
Current CUNY students with valid ID may attend summer workshops at a discount or for FREE! Please email [email protected] for details.