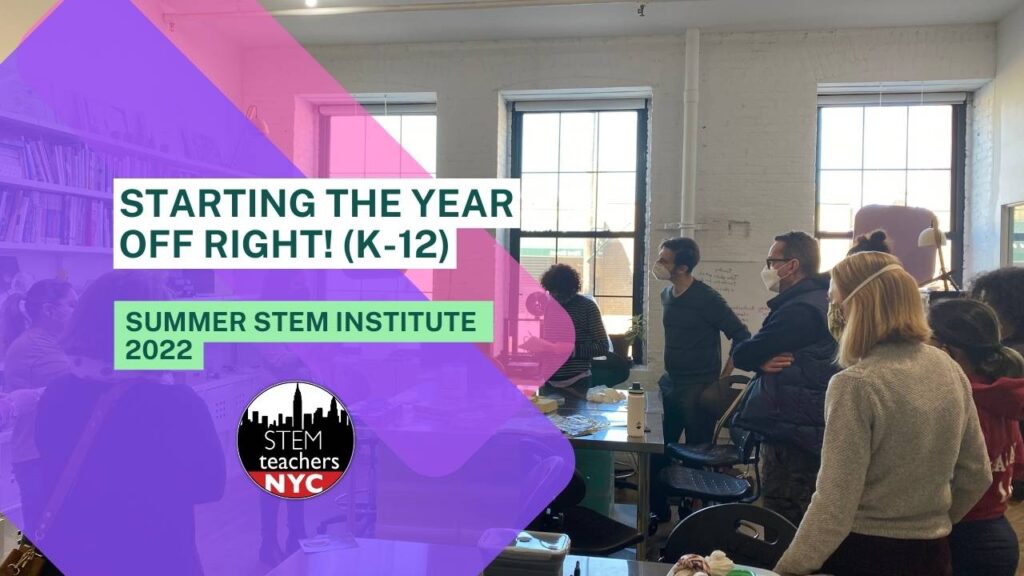 Leaders: Chris Resch and Juliette Guarino Berg
Dates: Aug 15-16, 2022 (9:00-3:00pm EDT, via Zoom)
About the Workshop
The first few weeks of a new school year can set the stage for fruitful, collaborative learning, and lay the groundwork for a supportive community to grow in your classroom.
What is the first day of school like for your students? Would you like to make it something to energize and captivate them? A great year together begins with a great first day together! Come participate in a workshop in which we will showcase various activities, techniques and experiences to get your students ready and excited for a year together.
The beginning of the school year is a critical time to set the tone within our classrooms, and build relationships with our students. Be ready! Learn new methods for successful tone-setting. Gain new strategies to create a safe and welcoming classroom community. In this workshop, we will explore ways to connect with our students, set a positive tone, and foster a rich learning environment within our virtual STEM classrooms. Participants will walk away with concrete ideas for implementing best virtual teaching practices that will foster a positive and healthy social-emotional learning environment.
Just in time for the beginning of the school year, you are sure to walk away with something you can't wait to try out on the first day back!
---
Register Today
---
STEMteachersNYC delivers professional development workshops for teachers, by teachers, about teaching, since 2011. All workshops over 2hrs offer CTLE. CUNY Pre-service teachers may attend for free; Brooklyn College Pre-service teachers receive Field Site hours. Please reach out if your school requires an invoice. We are an NYCDOE MTAC Vendor.
Current CUNY students with valid ID may attend summer workshops at a discount or for FREE! Please email [email protected] for details.