3D Modeling and 3D Printing for Teachers (ES/MS)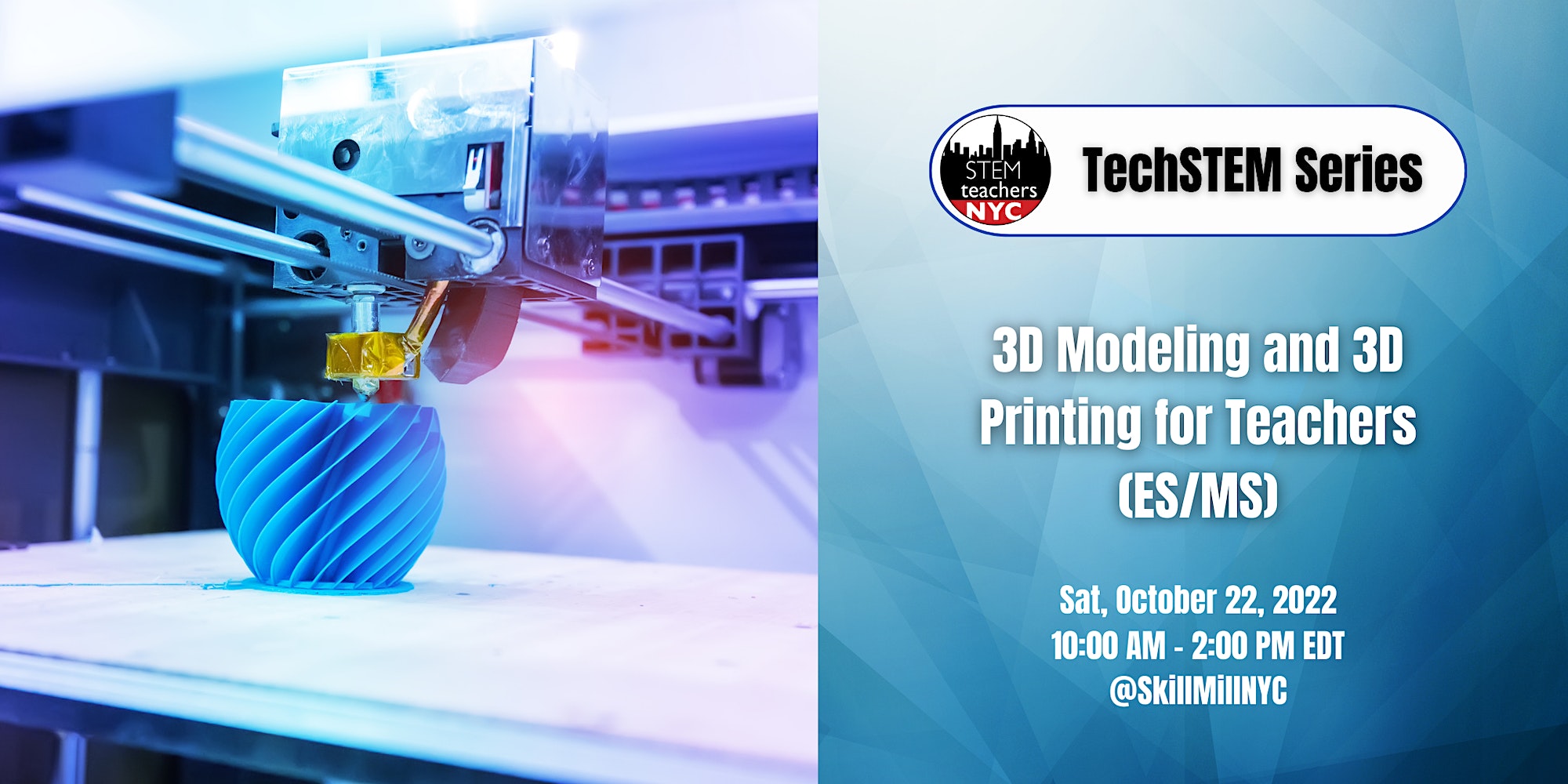 Grade Level
Elementary School

Learn the essentials tools of Tinkercad and demystify 3D printing with this introductory workshop for teachers!

Leaders: Josh Rothman

Dates: October 22, 2022 (10:00-2:00pm at Skill Mill NYC); projects will be printed after Part 1 and Part 2 will run virtually Nov 5 or 6, and focus on troubleshooting finished products.

Join us for an introductory workshop that walks you through the simple and powerful TInkercad 3D modeling software, with multiple entry points for your classroom and students. We will go through essential tools step by step, to help you work independently and gain the confidence to tackle common pitfalls. Explore many features outside of 3D modeling (simulated circuits, block based coding), become familiar with the anatomy of a 3D printer, and learn to love 3D printing! Internet browser based, no download necessary!
---
---
---