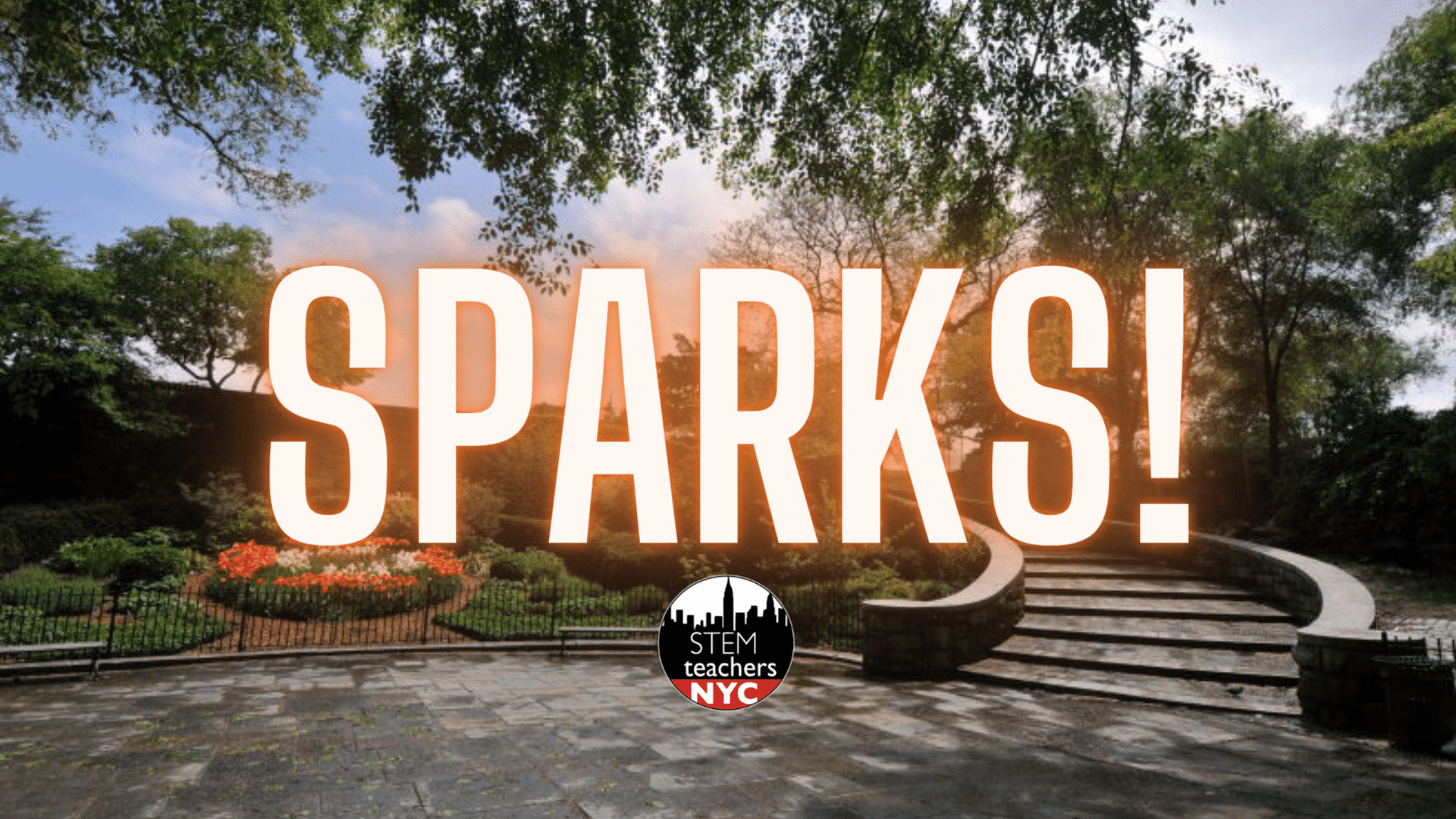 SPARKS! A STEMteachersNYC and NYC Parks Department partnership.
With the twin goals of engaging students in the dynamic research taking place in their local parks, and of bringing the STEM in Parks into classrooms, in the early spring of 2021, six teams of STEMteachersNYC teachers, from across all boroughs and from K-12 public and independent schools, partnered with six teams of researchers and educators from across NYC Parks Department divisions, to collaborate on diverse ways of integrating the outdoor, highly place-based work of NYC Parks with K-12 STEM teaching and learning. Products of the partnership will include a set of free lessons and units that support teachers and schools in bringing students outside and into their local parks, to think critically and engage as stewards with the environment around them.
---
Apply here to join fall or spring cohort
---
Check back soon for FREE alumni project lesson plans!
---
Alumni Projects: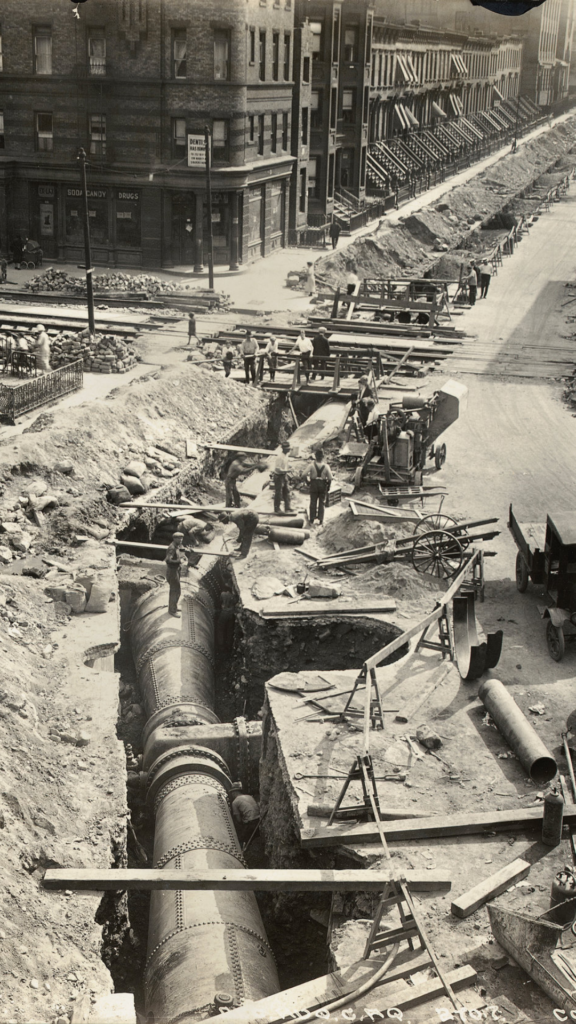 Elementary Grades
Unit: Water chemistry/Water in NYC.
Aim: Where does New York City's water come from? How does it get to New York City?
Location: Carl Schurz Park/Virtual (Manhattan)
Description/Outdoor component:

Teacher: Juliette Guarino Berg, 4th Grade Science

Parks Division: Stormwater, Jeff Botula

This year started with pH testing. Students had an interest in water pollution and metal contaminants in drinking water (lead, copper). Focus of the unit will include how NYC tap water can become contaminated – what are contributing factors, watershed study, neighborhood/infrastructure connections, and an engineering design challenge. Students will work on a home water filter design challenge. Comparative study will also include: Green infrastructure (such as rain gardens) filter water coming from parking lots and streets, helping to reduce trash, soil and sediment, fecal bacteria, nitrogen and phosphorous, oil and petroleum products, pesticides, road salt, metals like copper, lead, zinc, arsenic, cadmium etc. Mechanism for some pollutants is physical filtration (trash), dispersion into groundwater (salt), sometimes with the dispersion in combination with adsorption to soils (metals), others it's actual treatment like nitrogen and phosphorus. All of these would otherwise be continuing straight to the waterways all at once.
---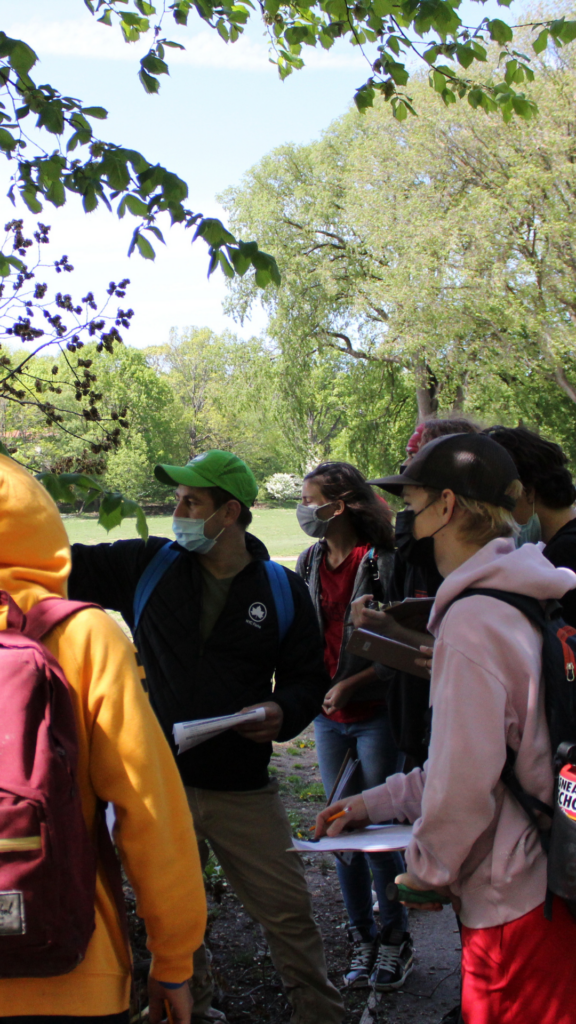 Middle School
Unit: The Environment
Aim: Factors Affecting Water Quality (Anthropogenic effects on Aquatic Systems)
Location: Prospect Park (Brooklyn)
Description/Outdoor component:

Teacher team: Kimesha Reid-Grant, Grade 8 Science

Parks Division: MS4, Pollutant of Concern, with Alex Sokol and Matthew McEnerney

Students began by exploring the 4 spheres of the Earth in this unit, and investigated how these spheres interact. They then zeroed in on the Hydrosphere, and explored some of the many factors that affect the health of the hydrosphere specifically with regards to anthropogenic effects.

Virtual Classroom Visit: Park representatives visited with the students via Zoom to share their careers and then discussed how they carry out assessments as part of their work day.vParks Dept. representatives provided scholars with a modified version of an assessment tool and had scholars review the questions, and practice who and how they will use this form in the field.
In-Person Field Site Visit: We met at Prospect Park in the afternoon in late April/early May, and toured; the park with the group split in two and led by the Parks Dept. specialists. Students completed their own assessments of the park using the rubric provided and collected water samples from the Prospect Park Lake and tested it for: Nitrates, Phosphate, pH, Temperature. Scholars then diagnosed the park based on their various observations and tests and used this information as the foundation of their Sage Modeler which will model the characteristics of a healthy aquatic system.

Students then composed a letter to the Parks Department outlining some measures to take to ensure the health of our aquatic system.

.
---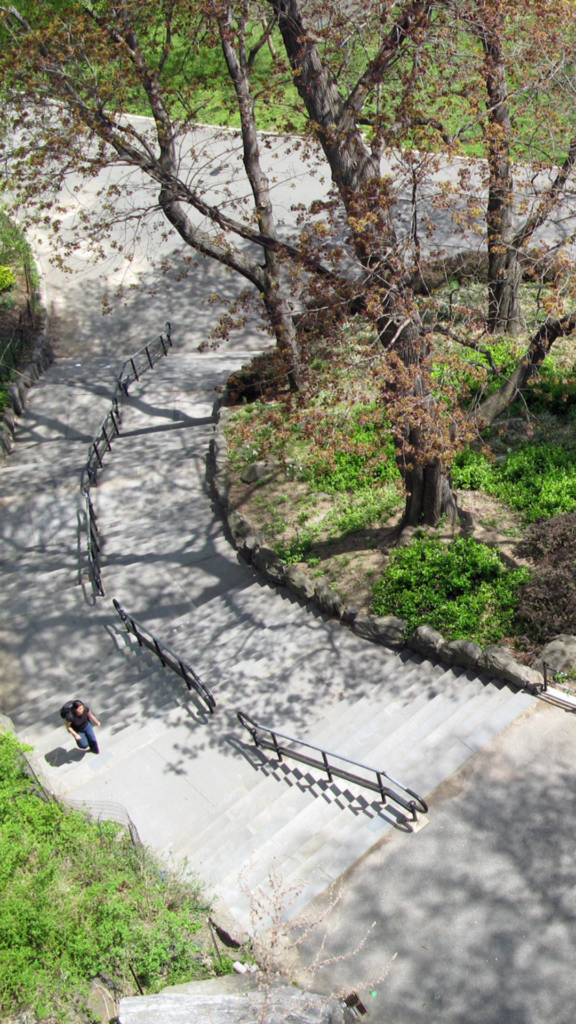 High School
ALUMNI PROJECT #1

Unit: Independent and group research projects. Students participated from grades K-5 and HS.

Aim: Using wildlife cams to investigate human wildlife interactions at or near schools in the NYC area.

Teacher team: Joan Fei, Science Research: 10-12 grades, and Chemistry: 10th grade. Tracy LaGrassa and her students from The Bronx High School of Science.

The focus of these lessons was on skill building, tools and data related to current and relevant outdoor research taking place in NYC Parks. In collaboration with Sunny Corrao from the Wildlife Stewardship division, three teachers participated from three different locations. Students initiated the project with a pilot that helped them develop the skills to use game cameras and understand the kinds of data that can be collected. In collaboration with Parks, students decided on a Parks location close to their school to set up their cameras and plan an experiment around the human/wildlife interactions in their neighborhood. The three groups then compared the data collected. Parks contributed datasets, guidance on tool use and set up, and additional time with teachers and students to discuss research questions and plan experiments.

Data to be collected: Wildlife camera data and field observations.

Student Guiding/Project/Research Question(s): How do we design a research study to analyze human-wildlife interactions at our area's schools? What specific interactions do we want to analyze? How do we implement the study across several schools? As we collect and analyze the data, ask: How can we alter these interactions for safer co-existence?
ALUMNI PROJECT #2

Unit: Independent and group research projects. Students participated from grades K-5 and HS.

Aim: Designing a Rain Garden for the School

Teacher team: Joan Fei, Science Research:10-12 grades, and Chemistry: 10th grade.

Description/Outdoor component:

Aside from providing support for students working on stormwater related projects in Science Research, the unit integrates the stormwater problem with chemistry concepts. The goal is to focus on using the engineering design process to solve stormwater problems on campus (located on the Byram river watershed), and engage students in designing a rain garden for the school. There are two NGSS standards for this unit: 1) HS-PS1-1: Plan and conduct an investigation to gather evidence to compare the structure of substances at the bulk scale to infer the strength of electrical forces between particles; 2) HS-PS2-6: Communicate scientific and technical information about why the molecular-level structure is important in the functioning of designed materials.

Student Guiding/Project/Research Question(s)The guiding question of the unit: How can differences or modifications to the local environment affect water quality in the Byram River watershed? Students engage in experiments that allow them to determine the best materials for filtering out pollutants of various types in addition to infiltration. At the end of the unit, students create a model (as part of their rain garden proposal) that shows stormwater before, during and after interaction with a rain garden, focusing on both the molecular and bulk level.
ALUMNI PROJECT #3

Unit: Independent and group research projects. Students participated from grades K-5 and HS.

Aim: Reimagining Public Spaces: Making sustainable and green infrastructure recommendations

Teacher team: Diana Lennon (HS)

Parks Division: Emerging Technologies/Greenspaces, with Max Lerner

Research/Project Part 1: Mapping of a research on local park (Morningside Park)

Students conducted background Urban Environment research zoning, smart growth, compact development planning. Connections were made to Sustainable Cities and to UN SDG #11: Sustainable Cities and Communities. After reviewing what makes a great public space students identified a public space in their neighborhood they thought could be made great or greater, drew a map that incorporated their design ideas along with a FlipGrid to share their thinking. Students then identified stakeholders near the chosen community space, from whom to gather input.

Research/Project Part 2: What is the problem you would like to solve about the space that became evident through your mapping and research?

Students gathered feedback from communities about redesign of the neighborhood space, considered feasibility and prioritized one change they would like to see. Students worked in small teams to write up recommendations to communicate plans to the Parks Dept or local Community Council.
---