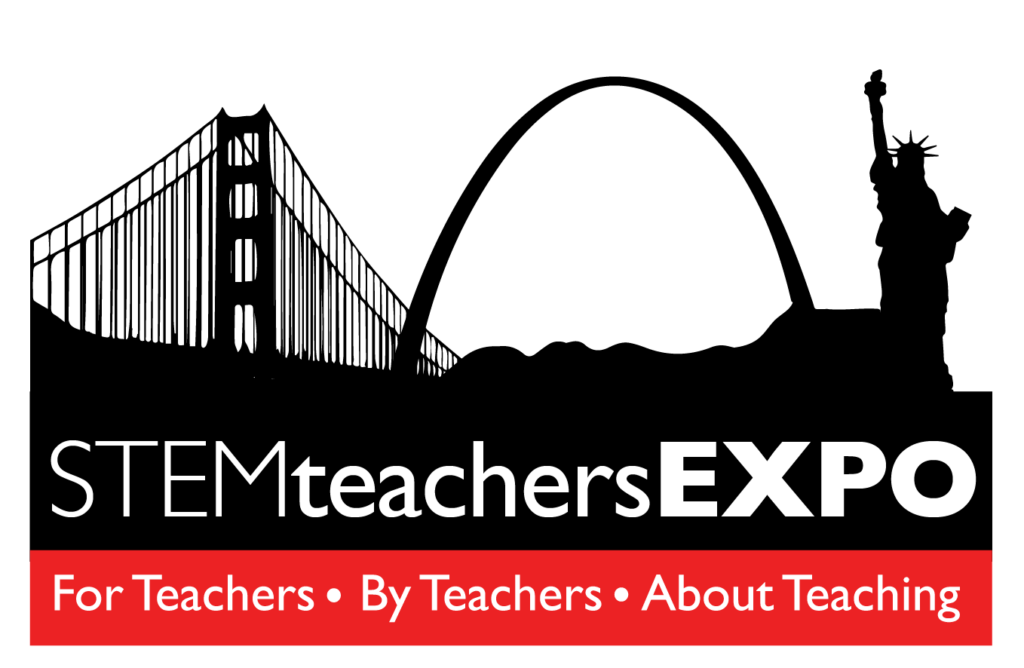 STEMteachersEXPO 2020
Growing Responsive STEM Communities
October 23-25, 2020 via Zoom
STEMteachersNYC, STEMteachersNWA, STEMteachersPHX and our network of teacher-led professional learning communities are excited to announce the First Annual STEMteachersEXPO, which will be held online, from October 23-25, 2020!
Over the last ten years, our sibling organizations have been established and slowly grown in cities across the country, on the essential principle that teachers are the holders of best practices in teaching and learning – we are driven year-in year-out by student and teacher perspectives and expertise. We are "for teachers, by teachers, about teaching"!
As teachers address the challenges of the 2020-2021 school year, including the uncertainty surrounding the COVID-19 pandemic and the urgent need to develop more culturally responsive curricula to address the needs of our students, we believe that a strong community of STEM teachers is more important than ever.
Over the two and half days of the Expo this fall, each participating STEMteachers organization will share their histories and experiences, offering a toolkit of "how to start your own" teacher-led STEM community. Participants can join mini working sessions and expert panels of educators from classroom, community, and academic contexts, and learn strategies for establishing your own teacher-led professional learning community, that embed multiple dimensions of culturally responsive teaching.
Our three main goals for the Expo are to:
1. Focus on Culturally Responsive STEM Teaching strategies, a theme that will be woven throughout all events of the three days.
2. Inspire teachers to become more active in their own schools, districts and organizations.
3. Offer bootcamp basics on how to start or strengthen your own STEM teaching organization.
Learn more about our Organizations
Animating this conference and our organizations is the work of Robert Karplus, one of the true giants of science education. Karplus spent many years at the forefront of research in quantum field theory, but as his 7 children entered school his interest shifted to science education. This work included an extraordinary series of discoveries and achievements, including The Learning Cycle, the Science Curriculum Improvement Study (SCIS, a national, 15-year project that rejuvenated elementary science education); the establishment of what is now known as physics education research; and the development of modeling as an effective way to teach elementary science (as part of SCIS), and introductory physics (in his revolutionary textbook, Introductory Physics, A Modeling Approach).
Karplus' contributions extended well beyond his research, curricula, and publications: his extraordinary personal magnetism and warmth, his lively creative performance while teaching, his generosity as a teacher and mentor, his infectious joy in hearing about discoveries from students and colleagues, his indefatigable curiosity, amazing inventiveness, speed and independence of thought – were qualities that inspired everyone around him and that made every experience with Karplus memorable. As the first collaborative conference that brings together our network of organizations, this EXPO is devoted to the spirit of Robert Karplus.
STEMteachers Organizations Around the Country
STEMteachersPHX
STEMteachersPHX was created with the mission to provide real-world practical pedagogical practices for Arizona educators to integrate into their classrooms. While attending a conference in New York City, the idea was put into motion to form a collaborative inspired by STEMteachersNYC: of teachers, by teachers about teaching. After spending time learning from other educators across the USA, STEMteachersPHX was founded in 2015 to inspire teachers by providing cost-effective instruction on applicable ways to improve their teaching practices to improve the learning environment and content delivery for all Arizona students.
We welcome PreK-20 educators in any field who are interested in learning more about science, technology, engineering, and mathematics (STEM)–either to satisfy their own interests or to inspire their students. Our workshops and activities are organized and led by practicing teachers from Arizona. We volunteer our time to facilitate collaboration and spread best-practices in STEM education throughout our community. We partner with local and national organizations and businesses to provide materials for our members. Teachers pay a small fee to attend, however our goal is always to be inexpensive and available for as many teachers as possible. Over the last 5 years, STEMteachersPHX hosted more than 25 Saturday sessions.
We are currently affiliated with American Modeling Teachers Association, who provided seed grant funding for our startup and support for the organization, as did STEMteachersNYC with a fundraising match and training, as we worked for the first few years in the Phoenix area. We look forward to becoming our own non-profit in the upcoming year, as well as continuing and expanding our relationship with teachers, schools, and school districts to share ideas and activities that have proven effective in our classrooms. We strive to find the best educational practices currently being used in our state to disseminate them to local educators.
STEMteachersNYC Expo 2018