---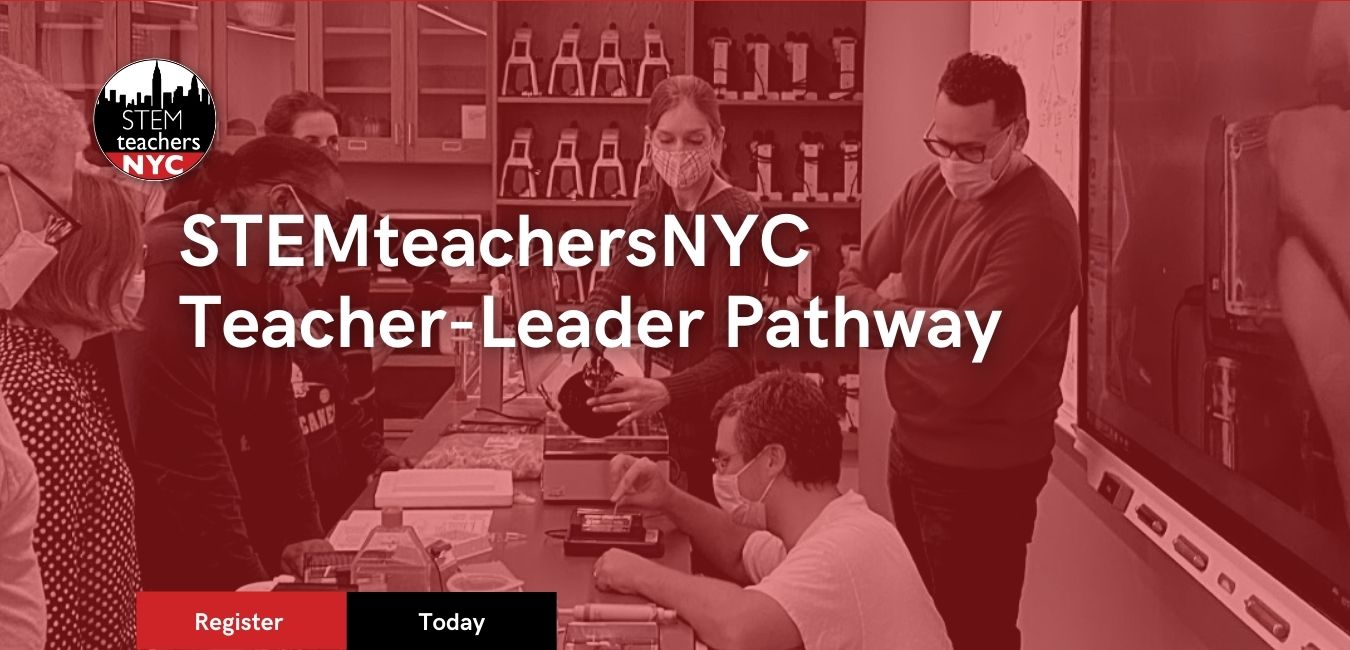 The STEMteachersNYC Teacher-Leader Pathway actively supports K12 STEM teachers in bringing their effective teaching practice and personal creativity to colleagues and their students. Through a process of mentorship, workshop case study, team planning, and co-facilitation, new teacher-leaders develop workshops based on what is working in their classrooms.
---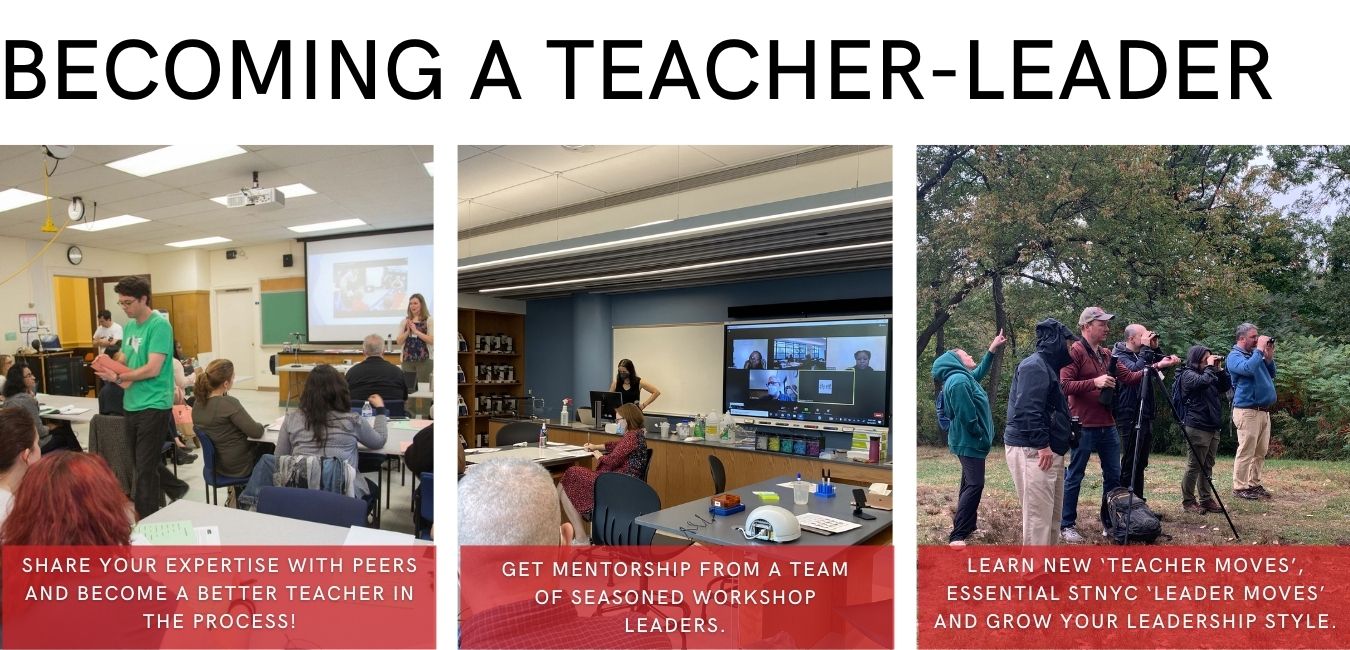 ---
How we build new leaders
How do teachers begin to make the shift from honing classroom practice to communicating that practice to others in a semi-structured, thoughtful, productive way? What are the characteristics that help teachers become confident leaders who create engaging professional learning workshops for their peers – and eventually take on new leader mentees themselves?
Teachers interested or nominated to become workshop leaders will be encouraged to participate in several short weekend or longer full day workshops, with the goal of witnessing multiple leader styles, as well as STNYC leader strategies, before meeting with mentors in 'leader huddles' to unpack observations. After several rounds of observations, new leaders will work with mentors or a mentor team to either support an existing workshop or develop something new. Leader Pathway stepping stones: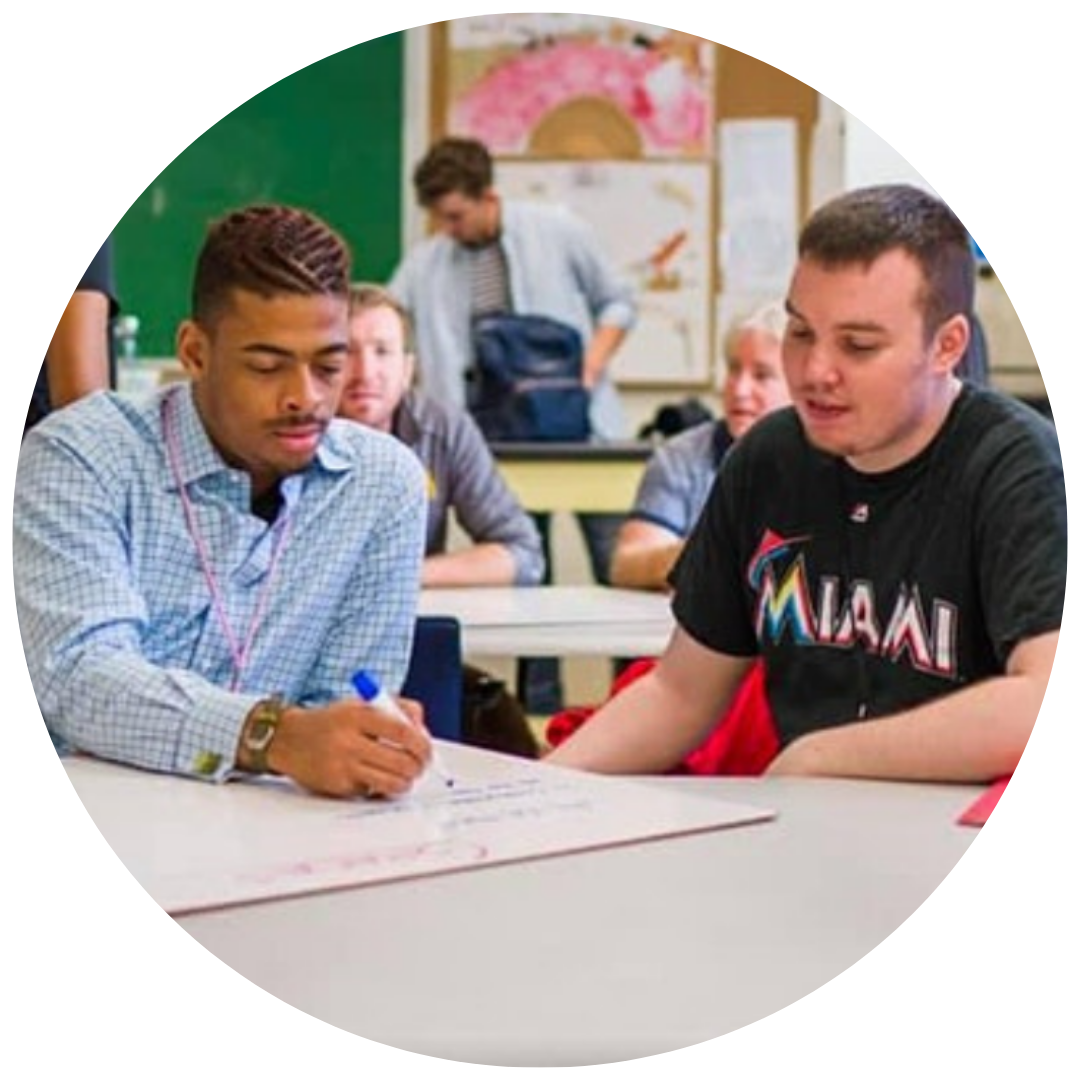 Participate. Whether you have your own topic to share or would like to join an existing leader team, new leaders are asked to participate in both short and long workshops, as well as view workshop recordings.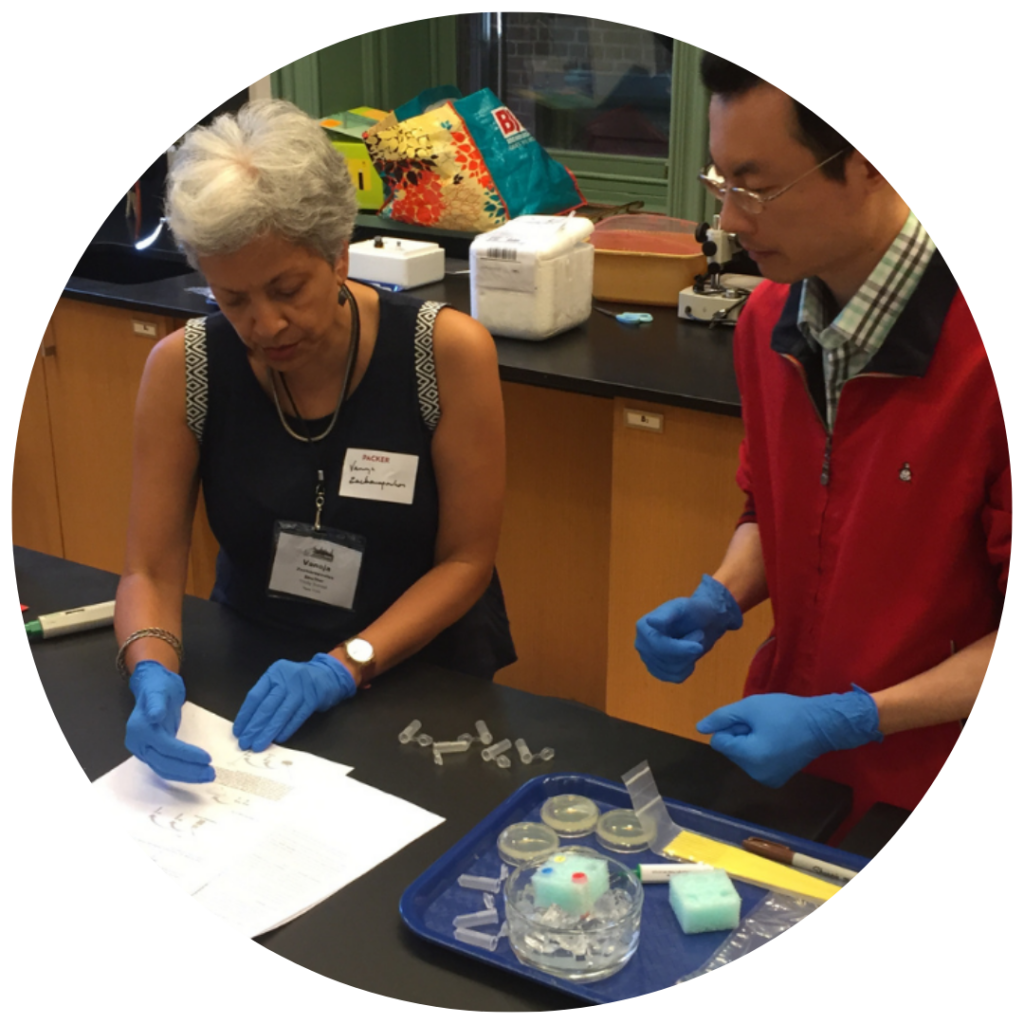 New-Leader Onboarding Huddles. Debrief with seasoned leaders. Gain an overview of essential STEMteachersNYC leader strategies, and insight on how seasoned leaders design and deliver workshops (January start only).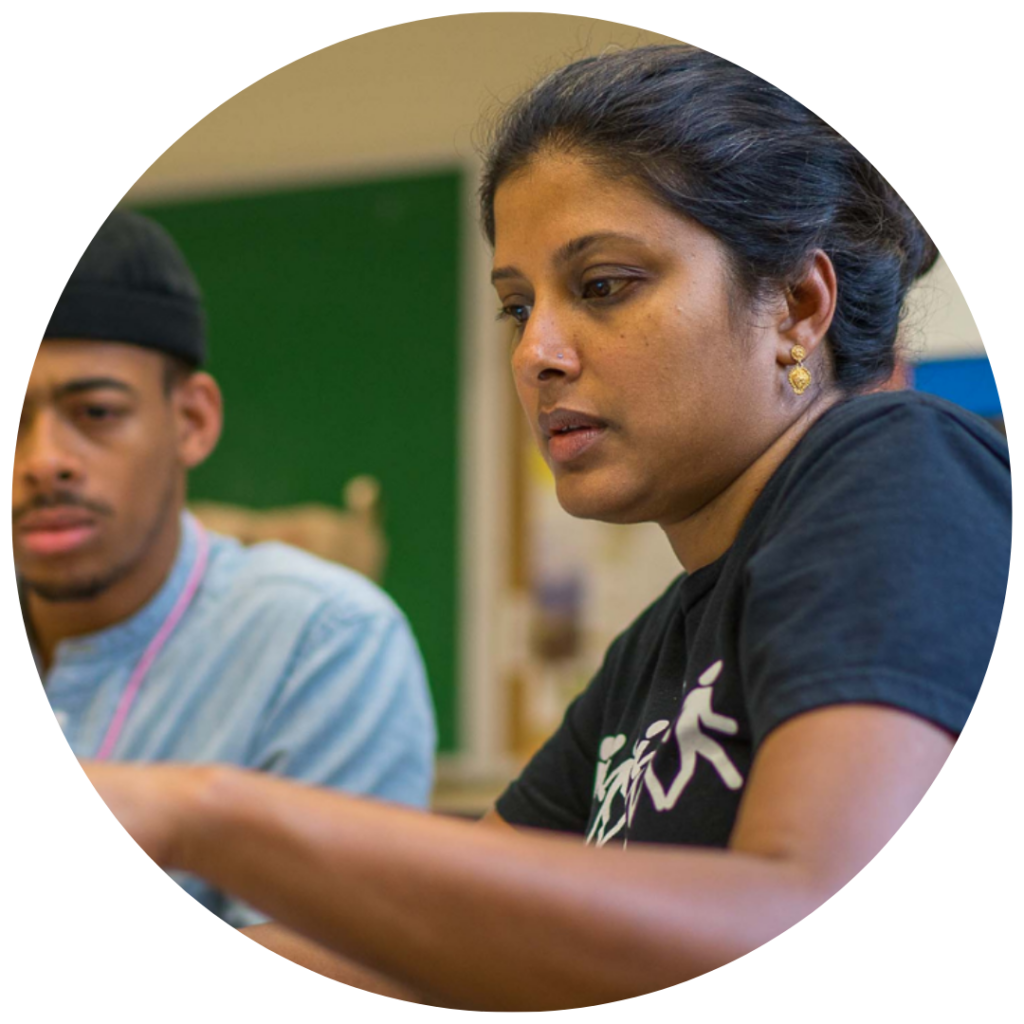 Choosing Your Pathway. Decide on whether you would like to develop a new workshop or join an existing team. Build your workshop from your practice and your own archive of student work.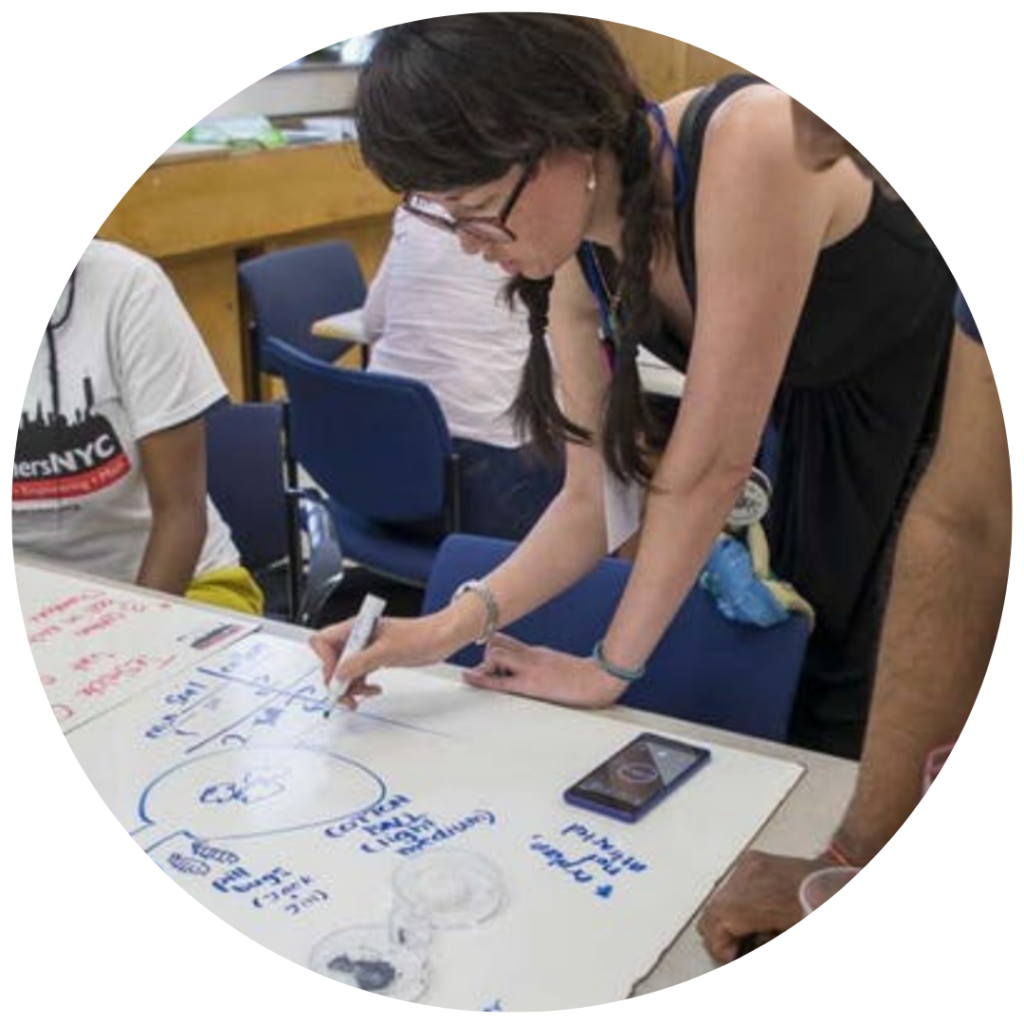 Mentor/Team Matching & Development. Work with seasoned leaders to modify or co-plan an existing or new workshop. Practice leading sections of the workshop at leader huddles. Revise as needed.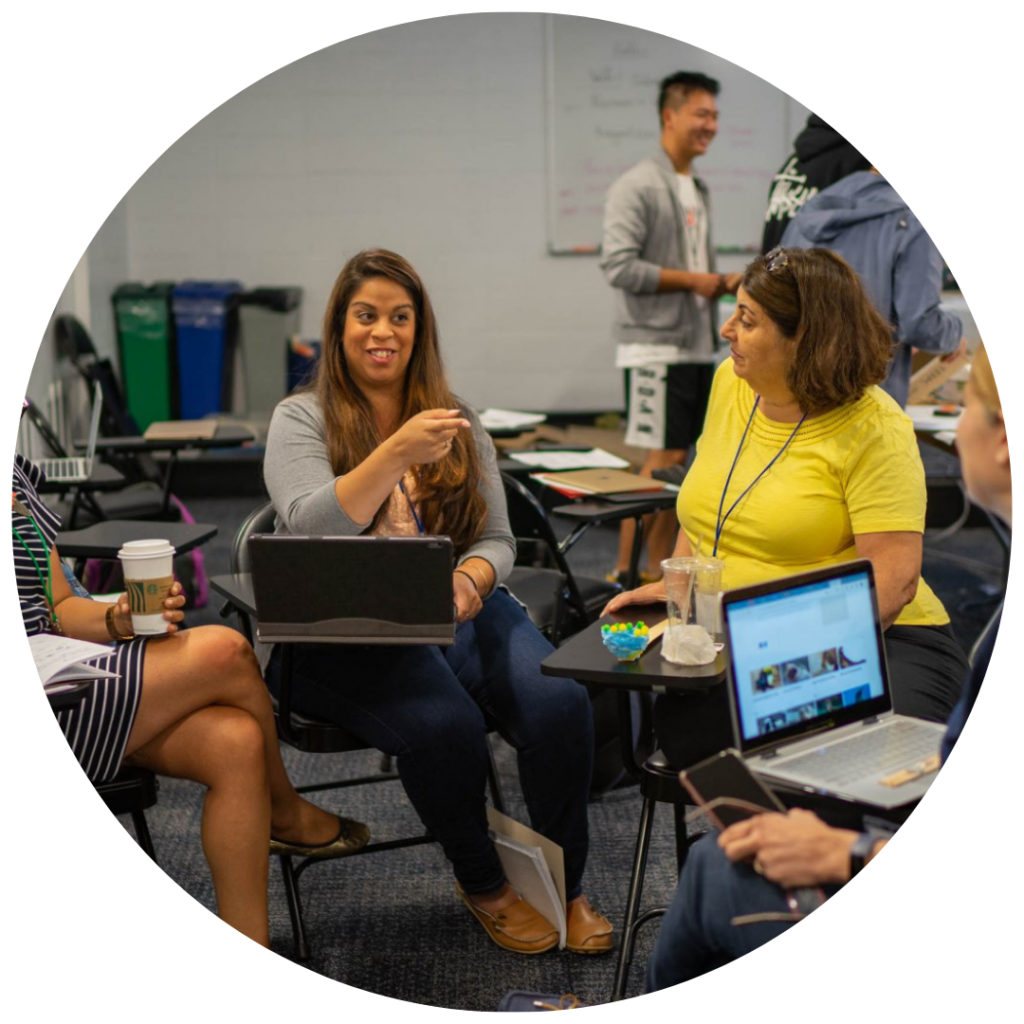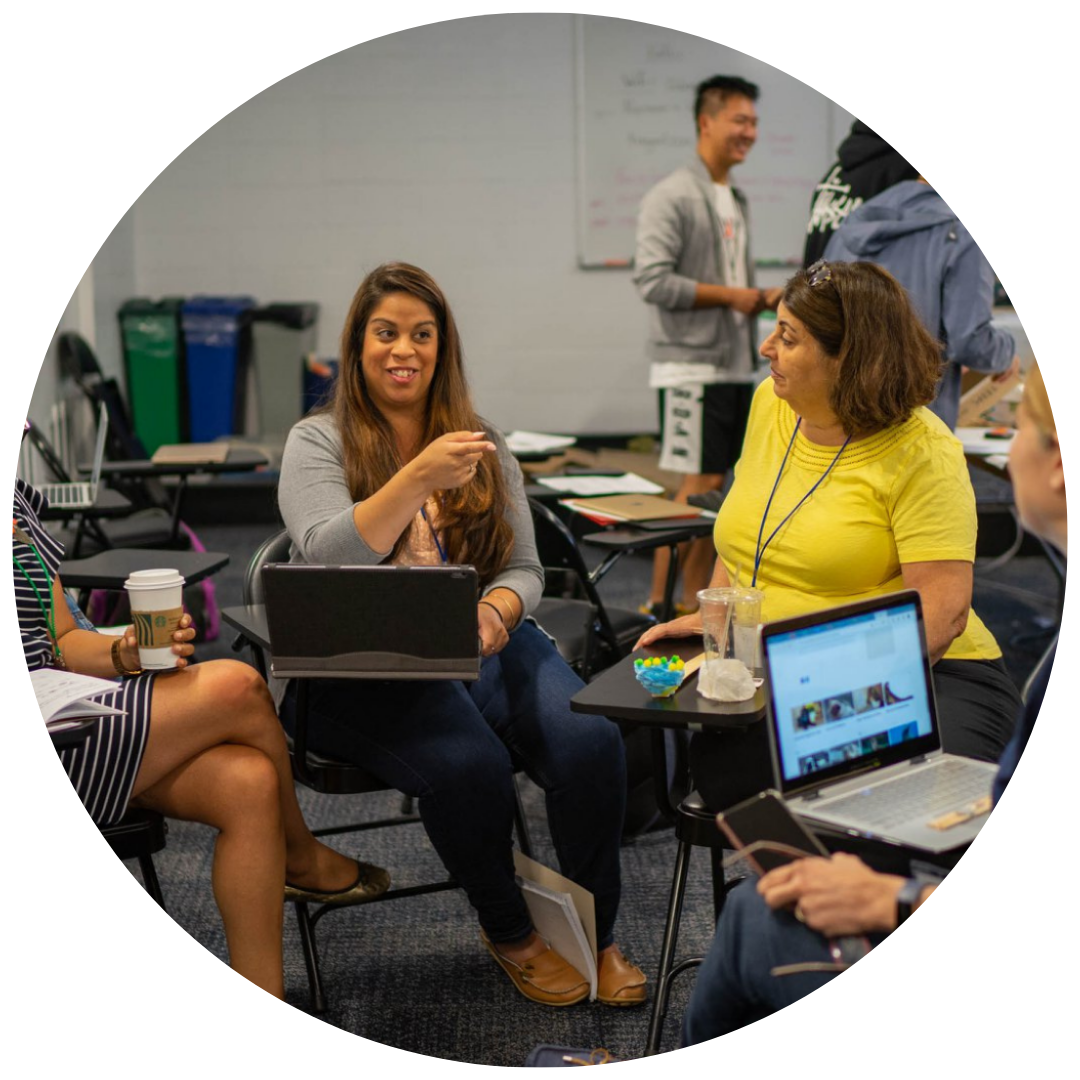 Lead! Lead a 3 hour workshop in spring (February-June) with support from a seasoned leader. Debrief with that mentor leader.
---
---
Teachers learning from teachers is how STNYC works. We believe that professional expertise exists in classrooms and that professional growth can be shared. In the beginning, our community was the pathway.Teachers founded and joined the STEMteachersNYC community to lead workshops based on their experiences, as well as to learn from others – not just one of the two. Over the years our teacher-leaders have developed their own effective leadership styles and what we call 'leader moves'. Leader Moves are strategies for making a workshop immersive for participants, for unpacking student work across teaching contexts, etc.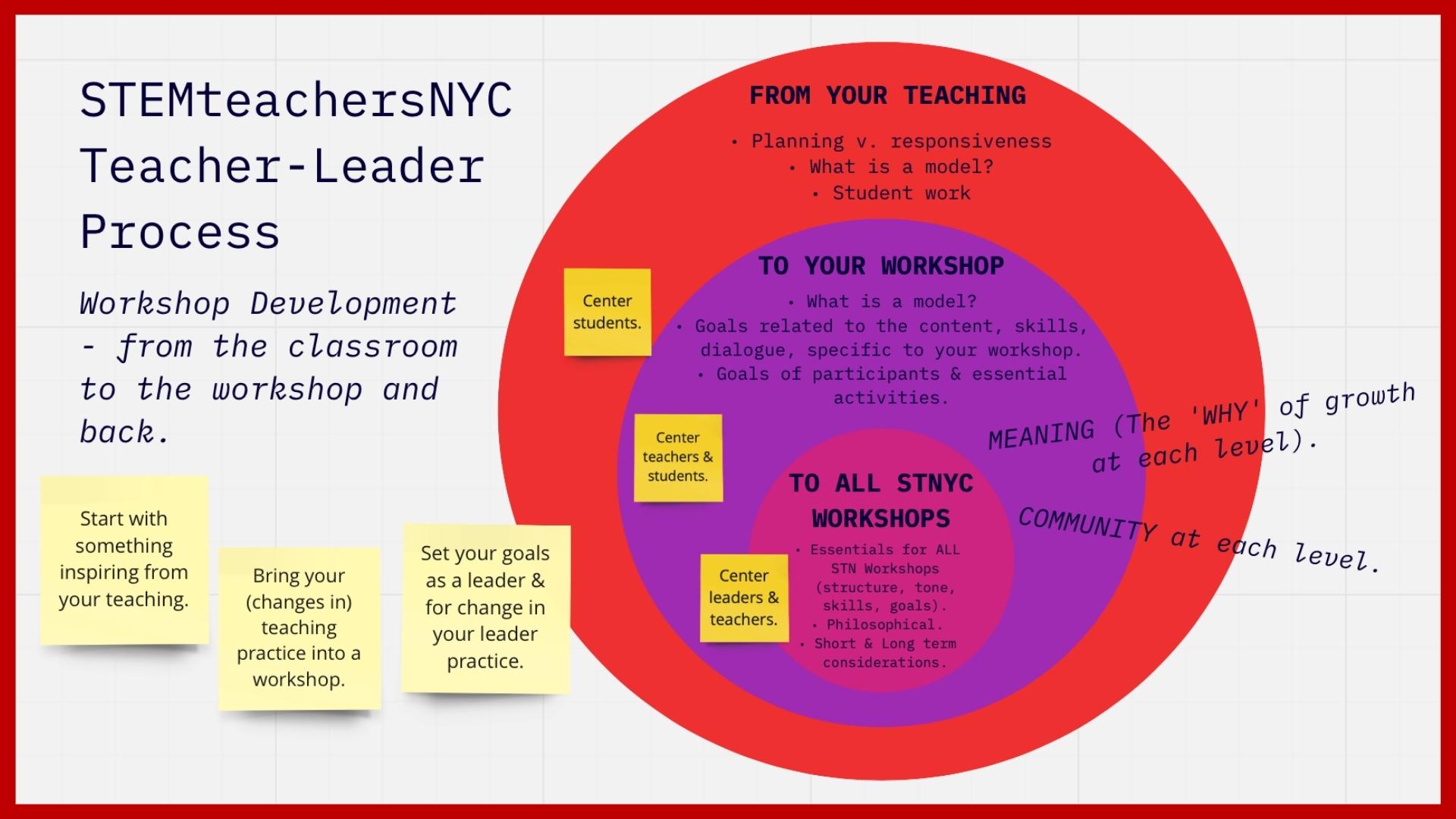 Each leader develops and runs a workshop on their own material, at varying times of the year, and not all leaders have the opportunity to peek at all workshops or leaders in action. In January 2020 a group of seasoned teacher-leaders came together to talk shop and to begin distilling some of the 'non-negotiables' of leadership and of workshop experience for participants – what strategies are essential to leading a STEMteachersNYC workshop? What are the essential experiences participants should have to ensure practical, useful outcomes?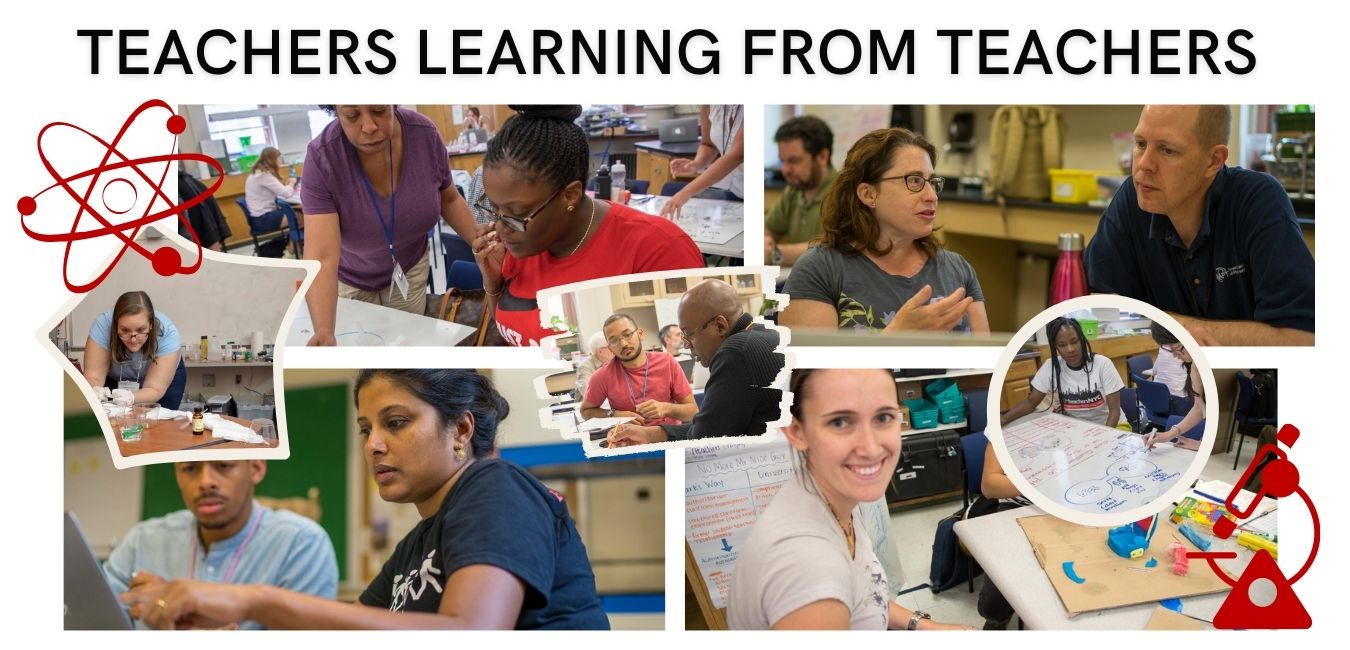 When the pandemic hit, virtual meeting venues gave us two unique opportunities – workshop leaders were able to meet easily with each other, and workshops could be recorded and watched by leaders in order to identify and observe the 'leader moves' of others. In spring 2020 we launched our first Leader Huddles, taking place over nine sessions, with seven new leaders working with leader teams to prepare for our Summer Institute workshops. In spring of 2021, leader huddles ran April-June for six sessions, focusing on tone setting, articulation of goals, and enhancing the immersive qualities of a workshop. Needs of adult learners were discussed and time was spent on workshopping of workshops. 17 leaders participated, with four experienced leaders taking the reins on planning and facilitation.
---
Leader Reflections
Kerry and Jenna from Annual Report? Other Expo videos?
---