How Our Food Moves Water Around the Planet (MS/HS)
November 12
@
1:00 pm
–
4:00 pm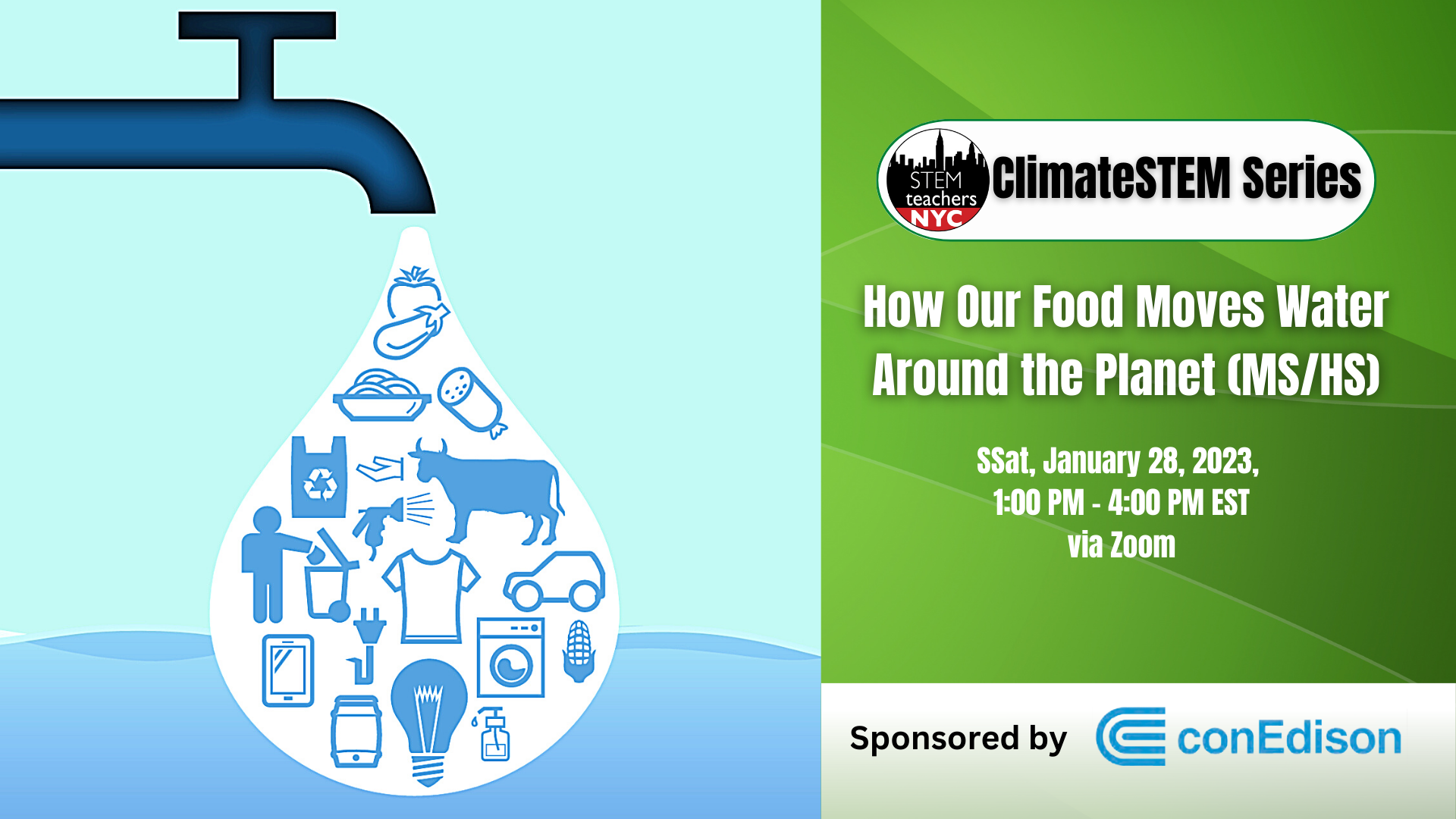 Learn about water use, scarcity and drought, in order to understand water the impacts on our local and global communities.
Leaders: Robin Madel, Kai Olson-Sawyer
This workshop educates teacher-participants about direct and virtual water use as well as water scarcity and drought, in order to prepare to help students understand their own water use and the impacts it has on their local and global community. Our materials use the framework of water footprints, which include the water it takes to make the foods we eat, the things we buy and the services we use, in addition to our direct water use from a tap.
We will share the tools, lesson plans and informational resources from our website – watercalculator.org – about how we use water and how that use impacts the planet. It is critical for students (and others) to understand their own impacts before they face a water crisis, and which can make understanding any necessary cuts in order to meet water conservation goals a much lighter lift. This is applicable in NYS and beyond, because no place is immune to drought, even a water-rich place like New York, which is currently experiencing varying levels of drought.
---
---
Related Events